American teenager Izzy Stannard became known as a transgender actor landing a role as Sadie Marks on NBC's Good Girls. The teenage actor began his career in the entertainment industry with a voice role of Child Carl in 2015 short film Star Stuff: The Story of Carl Sagan.
Apart from that, Izzy has landed a character as Tween One in Brad's Status. His upcoming short movie 5 Teenagers Walk Into a Bar is in a post-production phase, where Izzy portrays Sam.
Izzy's Gender
Izzy Stannard is a transgender actor, who was born as a female. The young actor identifies himself with a male pronoun. The fans of NBC's Good Girls first saw Izzy coming out as a transgender person from the series, where he plays the character of Sadie Marks. 
During season one, Izzy, who portrays Annie's daughter Sadie, tries to figure out his gender identity. He wasn't identified as transgender or non-binary, and his on-screen parents also used to refer him with the female pronunciation, even though he dressed as a male.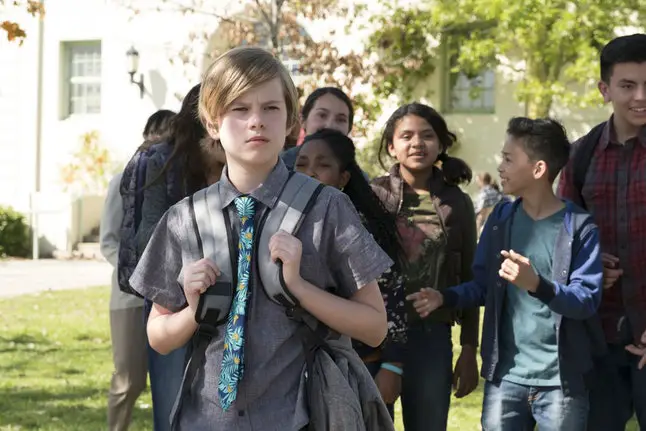 Izzy Stannard as a transgender Sadie Marks on NBC's 'Good Girls' (Photo: bustle.com)
Later, in the series, Sadie comes out as a transgender person by changing his gender non conforming character. However, his female name as Sadie didn't change, but will likely adopt a new name in the upcoming seasons of Good Girls.
Jenna Bans, the creator of Good Girls, wrote the character of Sadie as a teenage daughter of Annie. At the time of cast, Izzy seemed to identify with the female gender. As the filming developed, he made his identity clear as a boy, using male pronounce.
Family Background
Izzy Stannard parents go by the name of Warren Marsh and Kristin Johansen on Instagram. His father Warren is a massage therapist, who is also a cryptocurrency trader and investor.
On the other hand, his mother Kristin is a New-York based actor and singer. She is a trained SAG/AFTRA and AEA Bicoastal Actor and has voice-over experience in Devil Wears Prada and Perfect Stranger.
Read This: Descendants 2 Star Brenna D'Amico Wiki, Age, Dating, Parents, Sister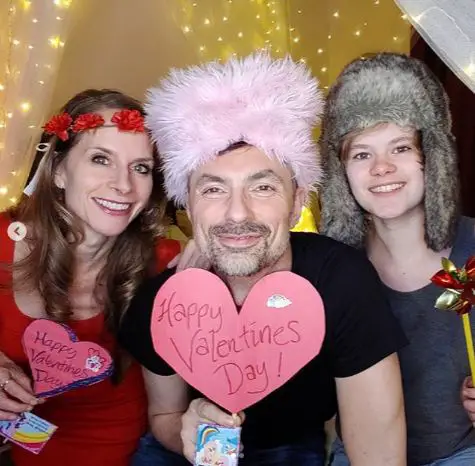 Izzy Stannard with his parents Warren Marsh and Kristin Johansen (Photo: Instagram)
The teenager is pretty much close to his parents. His father and mother often share pictures with him showcasing the adorable family moments. 
Bio(Age) & Wiki
Born in 2004 with a birth sign as Libra, Izzy Stannard is native of New York City, New York. He lights the birthday candle every year on the 1st of October. Izzy became passionate about acting since the young age and enrolled at the Professional Performing Arts School in New York. During his school days, he trained in voice and dance.
You Might Enjoy: Savannah Soutas Age, Married, Husband, Daughter, Family
On the side of physical attributes, the young actor has a modest height of 1.6 m (5 feet and 3 inches). His nationality is American and possesses a mixed ethnicity.