Jerome Flynn is an English actor most notable for his role as Bronn in the popular HBO series Game Of Thrones. Not only is Flynn, an actor but he is also a singer who in the early '90s was quite popular. His involvement in music saw him perform as a duo act called Robson & Jerome. Their 1995 single Unchained Melody was the best selling single of the year.
Apart from the limelight and stardom, Flynn is unlike other celebrities who enjoy the perks of being a celebrity. Flynn enjoys the subtly in life. He does not live lavish lifestyles. Instead, he chose a more spiritual path. He enjoys meditation and stroll in the wood and life away from the monotonous city life — something he always enjoyed since he was a child.
Is Jerome Flynn Married With Wife?
As per reports and various news outlet, Jerome is not in a relationship with any girlfriend. It is no doubt he was in a relationship previously with fellow Game Of Thrones actor Lena Headey from 2002-2003. But their relationship ended in such a wrong way that the two are not in speaking terms as of present.
Likewise, he was also in a relationship with another partner named Anna during the '90s. But not much information is available about Anna which makes it difficult to point out any concrete facts about her. As for the reason why the pair ended their dating life remains a mystery.
However, as of now, Flynn is single, and from the looks of it, he does not seem to have the plan of getting married anytime soon even at the age of 49.
There were rumors about his sexuality. His secretive love life ignited rumors about his sexuality and got fan asking the question whether he could be gay. But Flynn has never spoken about it publicly nor has he ever addressed such rumors.
A Look At Jerome Flynn's Net Worth
Flynn as aforementioned is widely recognized for his role of Bronn in the series Game Of Thrones. He has been acting since the age of 18 and has starred in a number of hit movies and series along the way. He has also dipped his hands in the field of music having previously performed as a musical duo named Robson & Jerome in the '90s. They had three number 1 hit and two number one studio albums.
Interesting: Josh Richards Wiki, Girlfriend, Parents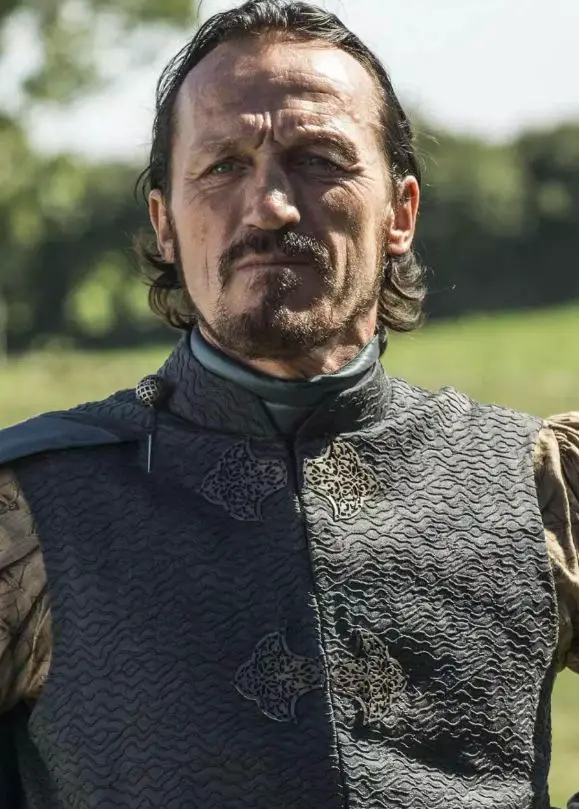 Jerome Flynn as his character Bronn in the series Game of Thrones. (Photo: thesun.co.uk)
Such a long and stellar career has helped Flynn build a pretty decent amount of net worth. As of 2019, the British born actor has a net worth of about $3 million.
Bio About Jerome Flynn
Jerome Flynn was born on the 16th of March 1963 in Bromley, Kent, USA. His family includes his father Eric Flynn who like Jerome was an actor. He has a brother named Daniel Flynn and a half brother Johnny Flynn and half-sister, Lillie Flynn.
You Might Enjoy: Helen Anderson Wiki, Husband, Married, Family
He stands at the height of 6". He is of white ethnicity and boasts an English nationality.