Despite the lack of professional acting experience, Jessica Tovey excellently performed in her first professional ventures Wicked Science in 2005 and Home and Away, from 2006 to 2009. Her second series Home and Away brought a turning point in her life, and she became the face of Skechers' shoes in 2008. 
Additionally, her spectacular acting also helped her garnered a massive success by receiving a nomination for the Logie Awards for her performance on the soap opera. 
Jesica Tovey's Bio(Age)
Tv actress Jessica was born on 10 November 1987 in Sydney, Australia. She is one of few actresses who have outstanding educational quality. She obtained an OP score of 98.8, and instead of becoming a doctor or a lawyer, she chose acting. Her interest led her to join the Newton Little Theatre from where her acting career began.
Slowly and steadily, Jessica's spectacular acting brought colors into her life. She won the role of Bella Tayler on Channel 7s Home and Away, and since then, her life never remained like before.
Learn This: Cristin Milioti Boyfriend, Family, Net Worth
Surfacing this beauty's appearance, she may not be tall, unlike others, but her height of 1.6m (5'3") adds more cuteness on her looks. She has black hair with a deep dark brow and a cheerful smile. 
Jessica's Family
Jessica received attention since her birth as the youngest daughter of reputed parents. Her mother, Elizabeth Gleeson, is an author and a lecturer while her father Euan is a research scientist in biochemistry from New Zealand. Her parents got married in the year 1981 and later had given birth to her elder sister Josephine, a New York-based reporter in 1985 and two years later, to Jessica. 
Her mother, Elizabeth, also known as Libby, is an Australian native hailing from South Wales. As of now, her age is 69 years, according to her birthdate, 19 September 1950. She has a high educational background and records of indulgement in many activities and writings. She got honored with many reputed titles, including the Lady Cutler Award for Services to Childen's Literature in 1997. 
Who Is Jessica's Husband?
The Home and Away actress Jessica has got involved in multiple relationships. Initially, she dated co-star Bob Morley in 2007, but shortly after a year, the duo called it off. It was a turbulent long-distance between them that led them to end their relationship, but they did maintain a friendly relationship.
After Bob, Jessica was again linked with her co-star Summer Bey's Todd Lasance during 2010. Although Jessica jokingly mentioned Todd as her husband in her conversation with the photographer, her rumored partner denied the rumor. However, he did reveal they had exchanged their rings in a friendly way. Well, that friendship chemistry was hard to believe for everyone else besides the two.
Discover This: Vicky Jeudy Wiki, Age, Husband, Parents, Net Worth
Later after rings exchange game, yet again Jessica kept her fans wondering if she was married with her tweet of 21 August 2013 where she has written: 
Less than an hour to go ... don't be late for my wedding... I'm paying for the band by the hour!! @WonderlandTen
Since it was just on Twitter and nowhere else, the tweet just looked like a publicity stunt.
Long after four years, in 2017, she hooked up with another man Damien.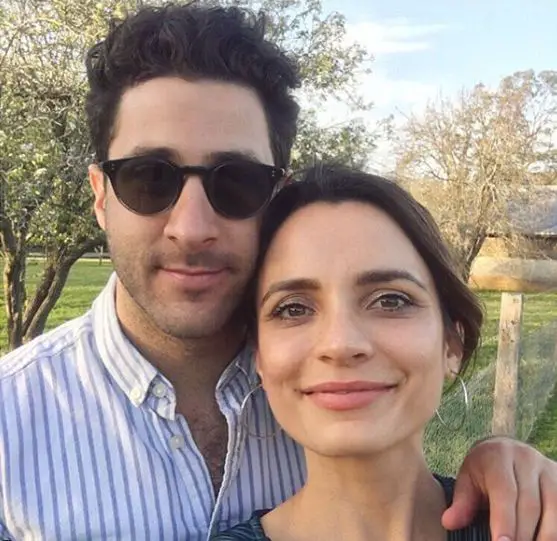 Jessica and her former boyfriend Damien in their first anniversary on 1 October 2019. (Source: Jessica's Instagram)
The beginning of the relationship looked fresh and all good, but eventually, the vibes faded. They have entirely stopped sharing pictures of them since last December of 2018.
Moreover, the pair also didn't hint anything this year on 1st October 2019, which was supposed to be their second anniversary. Therefore, this signifies that the couple is no more paired.
As of now, Jessica's love life encloses rare details. However, it is for sure; she is yet to get married.
 Jessica's Net Worth
Jessica has a total of 23 acting credits, including many TV shows and movies in her entire career since 2005 to present 2019. Sadly her estimated net worth from all these years' hard work is not disclosed to the public.
However, it can be assumed with the salary provided to the average actors in the industry, which ranges to $49,923. Since Jessica has experience of more than 14 years in Hollywood, she could be enjoying more fortune than the average actor in the industry.