JP Sears Bio: Details On His Married Life, Religion, College
JP Sears is a YouTuber famous as a funny yet advanced practitioner. He is also an emotional healing coach and an internet personality.
Continuing on his career, JP is a Holistic Coach Advanced Practitioner. With most of the videos being somewhat satirical, his most known series is called Ultra Spiritual Life- in which the YouTube star not only delivers comedy but also a lot of emotional help to his audience. His channel, AwakenWithJP, has amassed more than 887K subscribers.
JP also has a podcast called Awaken With JP Sears Show, in which he hosts meaningful conversations with many high level and inspiring guests. The podcast is meant to help listeners empower and overcome their challenges and uplift their thinking.
JP Sears Bio: Age & Birthday
JP Sears (real name: Jonathan Sears) was born on 12 April 1981 in the United States. Although JP does not follow any religion, he was raised Catholic alongside his sister as his mother was Catholic. His father was an atheist which, according to JP, brought balance in the family.
Another American YouTuber:- RiceGum Wiki, Girlfriend, Family, Net Worth
In his late teens, the YouTuber searched for something more as he mostly felt empty inside. With the same feeling, as he searched and found some mentors---who shaped the JP Sears that people know of.
IS JP Married? Wife Info
Yes, he is indeed married. The internet celebrity has been married to Amber Sears since 2 June 2018. It is not known when they started dating, but the YouTuber's then-girlfriend made her first appearance on his social media on 5 January 2017; the same month they first met in Costa Rica.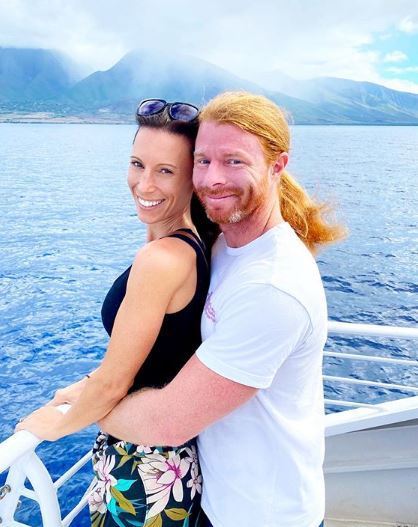 JP Sears with wife Amber Sears in Hawaii in January 2020 (Photo: Amber Sears' Instagram)
JP even shared a short but beautiful video about their wedding in June 2018 via his YouTube channel. In the video, it is seen that the duo had an outdoor wedding with their friends and families from the States and Canada attending the big day. 
Explore This Married YouTuber:- Aaron Kyro Wiki, Net Worth, Wife, Family
Apart from a healthy marriage, the couple is also looking to get pregnant and welcome a kid soon. In a throwback post shared on 1st January 2020, Amber mentioned the couple's plan to get pregnant in the first few months of 2019, and hopefully, welcome a child into their family.
Insightful Video On College
In 2017, JP shared a video shedding light on the topic of student loans in a rather comical way. In the video, he shared the importance of a college degree and it's social validation.
Furthermore, he brought into focus the expensive cost of college education and as well as the flaws in the American education system.
---