Lori Harvey is not just an Instagram star; she is also the step-daughter of the famous TV show host and comedian, Steve Harvey. Also a model by profession, she had started modeling since the age of three but became a professional model in 2017. 
With her beauty flaunted on her Instagram handle, she has been able to amass more than 1.5 million followers.
New Man In Lori's Life, Who Is Her Boyfriend?
There were huge rumors around the fall of 2019 about Lori and the rapper Future having a thing going on between them. It turns out the rumor might just be true. 
One Of Future's Past Flings:- Joie Chavis Wiki, Age, Net Worth, Baby, Future
While celebrating her 23rd birthday a bit earlier than her actual day, the model shared a bunch of pictures and videos on Instagram documenting her getaway in Jamaica. Most of the posts she made were about her enjoying the vacation. But, one post where Future kissed her seemed to be the highlight for her fans. The post was more than enough to prove that the rumors were indeed true.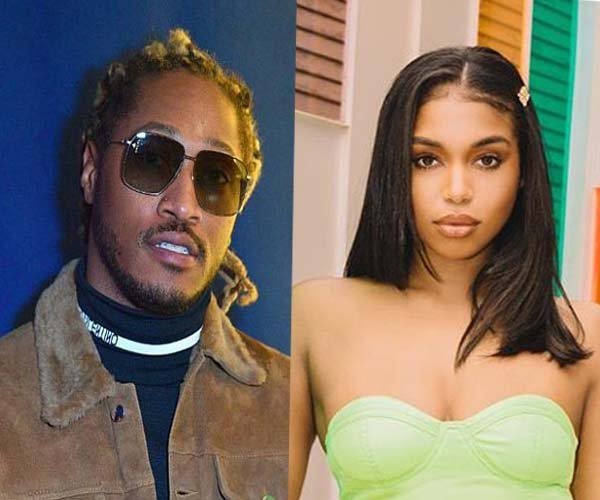 Lori Harvey and her beau Future (Photo: wikinetworth.com)
The idea of Lori dating Future started when the two started featuring each other's social media regularly. Likewise, in early January, the Instagram model shared a video of her bedroom covered with roses. While Lori did not reveal who did so, fans were sure that it was the work of Future as he had done so in the past for his previous lovers.
Finally, Lori revealed her new beau. But, some fans took to Twitter as they did not like the idea as Future has a record of having children with almost all of his previous relationships.
Her Previous Relationships
Before Future, Lori was engaged to Dutch football star Memphis Depay in 2017. The duo broke up, and it became official when she was seen without her engagement ring. 
She was also rumored to have been with Justin Comb, Trey Songz, and Justin Comb's father, Diddy. However, none of them, including Lori, made any comments about the rumors.
Lori's Age & Height, With Family Details
Lori Harvey was born on 13 January 1997. Her step-father is Steve Harvey, who married her mother Marjorie Harvey in 2007.
Another Model Born In 1997:- Sofia Jamora Age, Ethnicity, Net Worth, Boyfriend
The five feet and five inches (1.65 m) tall model has two siblings; older brothers Morgan Harvey and Jason Harvey. She also has four step-siblings; Brandi Harvey, Karli Harvey, Broderick Harvey, and Wynton Harvey.
Her Net Worth
The American model, Lori Harvey, has a net worth of $1 million. Starting her modeling career in 2017, she worked with modeling agencies such as LA Models and Select Model Management. In a few years, she has done endorsement work for huge brands such as Dolce & Gabbana, TRESemmé, and NyQuil & DayQuil.