As the show's name "Teen Mom" suggests, it showcases the struggle of teen mom to raise their kids. But Megan Salmon-Ferrari has double of that struggle as she is the mother of two and is single after her split with former fiancé, Dylan Siggers. The beautiful British reality star is one of the cast members of "Teen Mom UK" and has boosted millions of followers on social media.
Split After Arrival of Daughter!
The Teen Mom UK star, Meghan had all the smiles and happy moments as she got engaged to her sweetheart Dylan Siggers and was pregnant with their second child. She pictured a perfect husband in Dylan but it simply wasn't meant to be.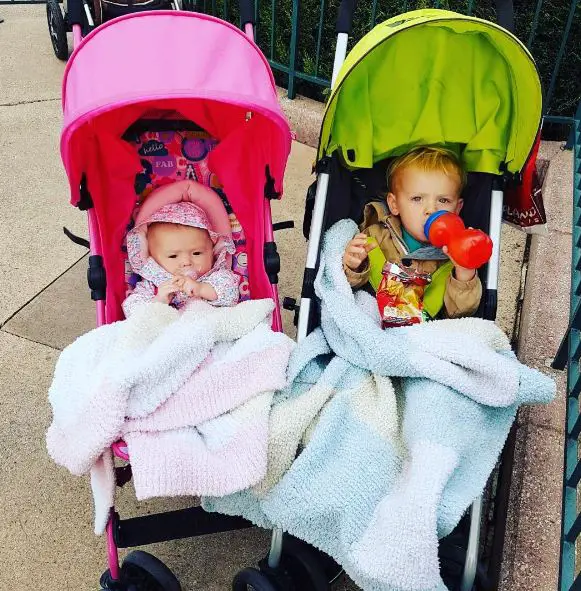 Caption: Mckenzie and Dulcie-Mae in Disneyland
Source: Instagram
After she welcomed her daughter, Dulcie-Mae in 2017, she announced that she called off the engagement with Dylan. The couple previously got engaged after reconciling from the storm that occurred when she caught Dylan having an illicit affair with her former best friend.
Their recent break-up is said to be the final nail in the coffin, and there is no way coming back for the couple. In her recent interview with MTV, she claimed that he was a bit like party mad idiot.
She said:
"The good news is I'm eight months pregnant with baby number two, but the really bad news is that my engagement to Dylan's off again. We've sold the caravan and I've moved back to my mum's in Essex and it's all because Dylan was acting like a party mad idiot."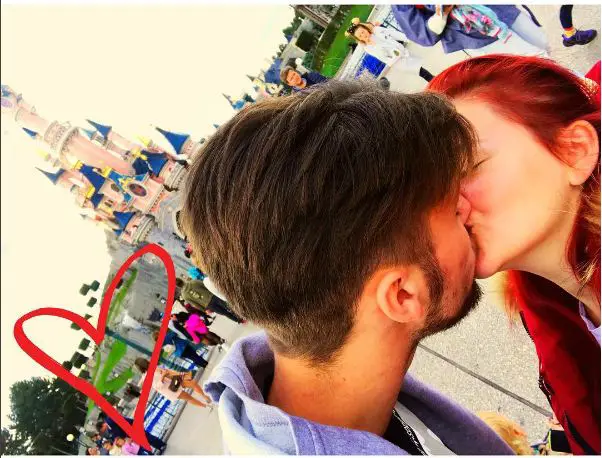 Caption: Megan with Dylan on Disneyland on September 2017.
Source: Instagram
She argued that he wouldn't come home after work and left her with a minimum amount of time. But even after the split with ex-boyfriend, she still shares photos of them together and reveals that she loves Dylan a lot but can't face his infidelity time and again.
Clears Allegations about Her Relationship!
When she got pregnant with second child, people accused her of getting pregnant to salvage her relationship, with few people even claiming that she trapped Dylan to have another baby.
She slammed the individuals with those accusations and said that he portrayed he was happy to back then which he wasn't. She even claimed that he pursued her to have another baby and accusations of trapping him are just ridiculous. The pair already had a son named Mckenzie during the time.
Career in Teen Mom UK:
When she became the mother of Mckenzie at the age of 17, she was among the hot prospects to become one of the cast members of the popular show called 'Teen Mom'. 'Teen Mom UK' which is a spin-off series of ' America's Teen Mom' aired on 2nd November 2016. The show had the likes of Amber Butler, Chloe Patton, Mia Boardman, and Naomi Konickova.
She returned into the second season before which she announced that she called off the engagement with fiancé Dylan. Her appearance in the TV Shows earns her living and has amassed millions of followers on social media.
Meghan's Short Bio:
According to wiki sources, she was born on 15th May 1998 in Essex England which makes her age 19. Megan Salmon-Ferrari was born to mother Sonia and holds British nationality. She stands at a height on a short-ish side but maintains healthy body shape. Belonging to white ethnicity, she lives with her mother in Essex.