With the release of the TV series, 'Love Is_,' many talented actors earned the spotlight for their performance. Michele Weaver has come to stardom with her impeccable role of Nori.
Starting a career from short movie Diana Leigh, Michele's effort aid her to earn recognition. She is known for her portrayal as Raya, in the sequel of the SyFy Channel Franchise Lavalantula. Michele is currently portraying the role of Nuri in the TV series, Love Is_ alongside William Catlett (Will), Idara Victor, and Tammy Townsend.
Michele Weaver On-screen Relationship; Married In Real Life?
Michele Weaver has been a lead protagonist of the TV series, Love Is_, in which she is portraying the role of Nuri. The TV series is based on the real love story of renowned television showrunners Mara Brock Akil and her husband, Salim Akil.
In the series, 'Love Is_,' Michele Weaver has an on-screen romance with her co-star William Catlett (Will), who is portraying the role of Yasir. The TV series premiered on 19 June 2018.
You Can Also See: Geeking Out's Tiffany Smith Wiki, Age, Married, Husband
Before the release of the TV series, Michele Instagrammed an on-screen kissing scene with Will on 7 February 2018.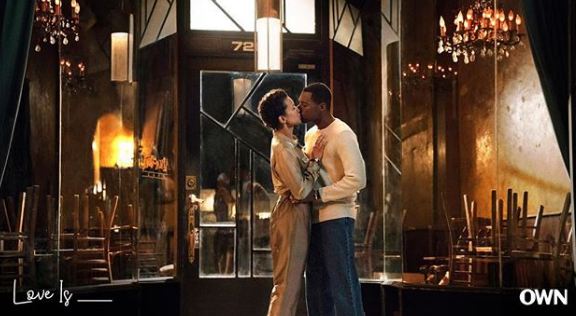 Michele Weaver shares an on-screen kiss with her co-star Will Catlett. (Photo: Instagram)
Also, on the Valentine's Day 2018, Michele posted the Love Is_'s themed cover photo of her and Will, in which she wrote, "Love is Nuri and Yasir." Despite the fact, Michele's affiar with Will is limited to on-screen, the two, however, has formed an intimate bond with each other off-screen as well.
Will is married to Rondi Luz since September 2017 and shares a healthy bond with his wife. As for Michele's real life, she has secluded her possible love life. As of now, she is not married.
Found Love On-Screen
Although Michele's real life relationship and affairs is mystery, she has found love on-screen. In the seventh episode of Love Is_, she enjoyed Valentine with Yashir, which is portrayed by Will.
On 2 August 2018, Michele gave a glimpse of her o-screen Valentine's Day posting the cozy shot of her with Yasir on Instagram. In the caption, she wrote that she already found real love so she doesn't need to find a Valentine for a day. In the caption, she further stated, 'I pray everyone can have more than just a valentine...but real.'
Michele Weaver's Family: Parents' 33rd Anniversary
Michele Weaver is a daughter of Steve Weaver and Nicole Weaver. Her mother is also an award-winning author of children's books and has written in multiple languages like English, French, and Spanish.
Her parents are together since they got married 33 years ago. On 17 March 2018, she shared a photo of her mom and dad and wished them on their 33rd anniversary.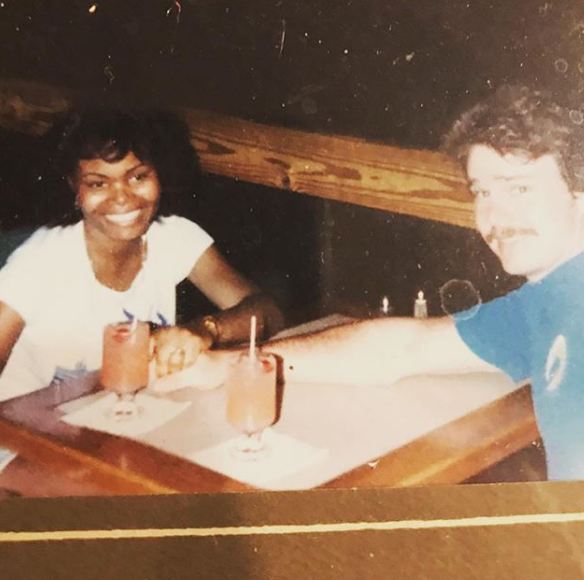 Michele Weaver wishes her parents on their 33rd anniversary (Photo: Instagram)
She also Instagrammed the photo of her childhood with dad on her dad's birthday on 27 February 2017. Wishing her dad on his birthday, Michele also devoted her love toward him and felt lucky to have a dad like him.
Also Read: Nicole Maines Wiki: Everything About First Transgender SuperHero
Michele also adores her grandma, who celebrated her 99th birthday on 24 July 2014. She also has a sibling named Jean-Paul Weaver, with whom she shared a photo on Valentines Day 2018.
'Love Is_' Releasing Its Season Two
With the grand success of the TV series, 'Love Is_,' the creator has announced of releasing its one more season. On 1 August 2018, the TV series' creator made an announcement via Instagram that the series has been renewed and they are releasing season two of the series. Also, the production team thanks viewers for love and support.
Short Bio
Born in Littleton, Colorado, the USA, Michele Weaver celebrates her birthday on 19 March every year; however, her actual age is unknown. She is also known by name Michele Berniece Weaver. Michele stands at the height of 5' 7" (1.7 meters). Michele holds an American nationality and belongs to African-American ethnicity as per wiki.