The greatest tragedy of life is not to know who you are. It is even worse if you are uncomfortable with the very own biology of who you are. Nikita Dragun is such an individual who has faced a turmoil of life being a woman trapped in a male body.
Nikita is a transgender woman who has amassed the army of 1.6 million subscribers on her YouTube channel where she uploads various makeup and fashion videos. She is also popular on her Instagram account with 2.8 million followers.
Rumored Dating YouTuber Boyfriend; Good Bonding With Ex-Lover
The Internet sensation Nikita Dragun was rumored to be dating fellow YouTuber, Josh Leyva. He owns a Youtube channel titled 'YoMuscleBoii' where he creates characters which play in comedic sketches and shorts. He is also known for his impersonation of Zayn Malik in a video he posted in July 2014. Together with Nikita, he had collaborated on YouTube, and the duo has been together for four years.
See Also: Is Nikki Glaser Married? Husband, Net Worth, Boyfriend, Parents
She often featured him on her YouTube channel and has even collaborated on numerous videos. Fans thought that they were enjoying the romantic perks of life with each other. However, during their YouTube collaboration, sometimes she had some resentments, and emotional issues towards her speculated boyfriend.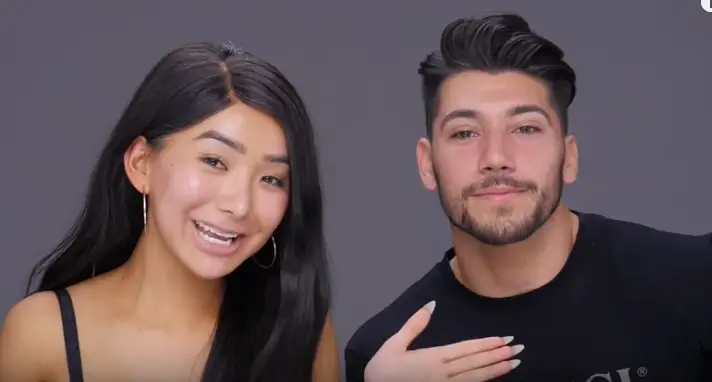 Nikita Dragun with her mentioned boyfriend on her YouTube video posted on 30 October 2017 (Photo: YouTube)
The makeup artist Nikita, age 22, said on her YouTube video of 30 October 2017 that she was disappointed by her boyfriend for quite a few times. She gushed that he didn't show up for her birthday once. She also spotted him walking with another girl that made her emotional.
Even though the duo showed their speculated romance on YouTube, Josh reportedly shared an Instagram live video mentioning that he and Nikita created a stir of their relationship to heat the crowds of their YouTube fans.
After clearing the possible relationship with YouTuber Josh, Nikita nowadays is sharing a cozy snapshot with Survivor: Ghost Island contestant, Michael Yerger. On 3 November 2018, she beamed alongside Michael and mentioned him as her 'little-baby.' Further on 4 February 2019, she tweeted the sparkle of their relationship sharing a frenzied photo sitting at his lap. On her caption, the transgender woman mentioned that it was the best birthday present.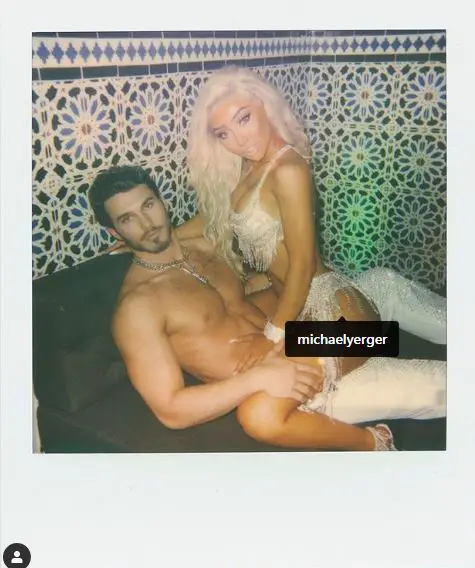 Nikita Dragun with Michael Yerger in February 2019 (Photo: Twitter)
The beauty expert previously dated fashion designer Oscar Utierre. He is also known as the founder and art director at UTIERRE. His artistic talents were also shown in Denver Fashion Weekend 2015. Nikita also featured him on her various videos including Ex Boyfriend does my makeup.
Read Also: Corey Gamble Wiki, Age, Birthday, Job, Net Worth, Married.
Nikita's Before And After Surgery Story
The YouTuber, Nikita was born as a boy. She suffered her sexuality from her early life. Even though she was born as a boy, she was interested in dolls stuff, makeup, and beautiful dresses. She revealed that she is transgender in a video entitled I am TRANSGENDER published on 28 December 2015. She revealed a lot about the internal struggles and pain she went through.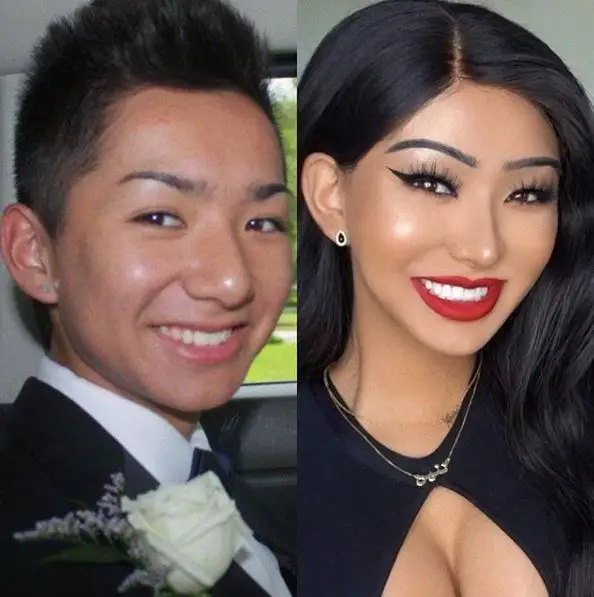 Nikita shares her before and after surgery pictures (Photo: Instagram)
Her life after surgery has been dramatically transformed. She shared a collage picture of her before and after photo on 15 June 2018 on Instagram where the difference is seen clearly. Nikita, who stated herself as a proud transgender woman, also showered her gratitude for all the people for their support and love for her and the LGBTQ community.
The Internet sensation further expressed her rejoice for puberty via her Instagram on 7 October 2018. Nikita shared the picture of her before-and-after surgery and proudly gushed that she is trying to be a better person. 
She also thanked her plastic surgeon and the people who supported in her journey. The Springfield native affirmed that she is not ashamed of her past and if people cannot accept the growth and the change of a person, they do not deserve to be a part of it.
Exposed For Racist Tweet
The social media sensation who bags over 1.6 million subscribers on YouTube and more than 2.8 million followers on Instagram faced criticism for her racist tweets in August 2018. Nikita wrote some controversial tweets at the age of 15. Though those tweets were deleted, the screenshots were exposed online by the public.
Do Not Miss To See: Mark Selby Wedding, Wife, Family, Children
As per screenshots, Nikita made shallow comments regarding child abuse and pedophilia. The screenshots also exposed several racist tweets among which she wrote 'Imagine being black? I could never' on 8 August 2012. After she received backslashes for tweets, Nikita took her Instagram and apologized for her insensitive comments.
Short Bio
Born in 1996 in Springfield, Virginia, Nikita Dragun celebrates her birthday on 31 January every year. Many people mistakenly assume Mama Dragun or Nyc Dragun as her real name, but they are not her real name.
She was born to a Vietnamese father and a Mexican mother. She grew up with her two sisters Allegrah Capri Nguyen and Talia Nguyen Marriott and a brother Vincarlo Nguyen. 
She holds an American nationality and belongs to mixed ethnicity. She stands tall in the height of 1.53m (5 feet). The transgender makeup artist enrolled in a four-year course at the beauty college Fashion Institute of Design & Merchandising in Los Angeles.