We have so many examples of celebrities who opt for a stage name rather than their real name. But Niko Khale is quite the opposite as he decided to ditch his stage name Ace Primo and went back to his real name. The reason for his unusual step was that he wanted to create a legacy with his authentic self.
Starting his music career by posting the music credits in MySpace since 2005, Niko rode the chariot of successful career and fortunes. The young music artist is equally eye-catchy on his personal life. He is currently dating 14 years older R&B singer Keyshia Cole.
Welcomed Second Baby 
The famous musician, Niko Khale and his girlfriend, Keyshia Khale have welcomed their second baby on 1 August 2019. Keyshia shared the picture of herself with her baby bump along with Niko Khale a day before her delivery. Expressing her happiness, She mentioned that she was excited, impatient, and nervous as her baby boy was almost on the earth. 
After the successful delivery, Keyshia announced the birth of the second son through Instagram where she posted a picture of her first child holding his brother on his hands with a caption 'Big Brother's Vibes'.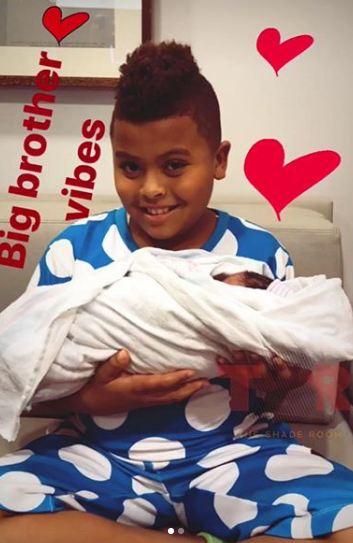 Niko Khale's first son with his newly born brother (Photo: theshaderoom) 
Four days ago, the couple had shared the video of their baby's shower where Keyshia showcased her baby bump.
Currently, the family of four are cherishing a happy bond with their two sons featuring a soothing family life. 
Dating American Singer Keyshia Cole; Announced Pregnancy
Niko, age 23, and Keyshia have been a synonym for the word "Controversy." They came into limelight in February 2018 when the duo was caught sharing a four-wheeler ride in the desert. They are moving quickly on their relationship, and the couple relishes their quality time together flaunting their love dimensions on social media.
See This: Savannah Soutas Age, Married, Husband, Daughter, Family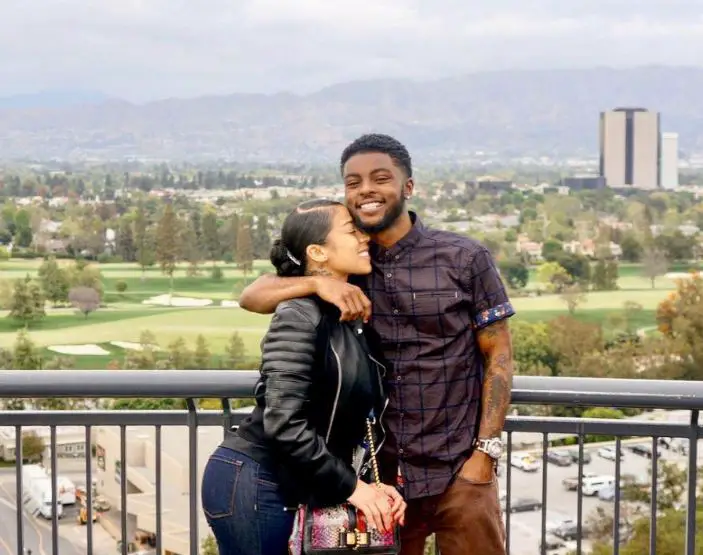 Niko Khale with his girlfriend, Keyshia Cole (Photo: Pinterest)
Back on 8 April 2019, Keyshia shared a picture with Niko on her Instagram where she showcased their strong bond enjoying their rollercoaster ride at the Dreamscape Virtual Reality World in Santa Monica. She stated that their favorite VR adventure was 'The Curse Of The Lost Pearl.' 
Besides that, Nico and his girlfriend Keisha are quite excited and is looking forward to becoming parents. In May 2019, his ladylove revealed that she was expecting a child. Nico did not miss updating her pregnancy news via a social media post where he unveiled Keyshia's baby bump on 4 May 2019.
In his heartwarming caption, the Take It There singer cited her as a strong, beautiful, and independent woman who inspires him every day. Also, he affirmed that he was blessed to have her in his life as the mother of his child.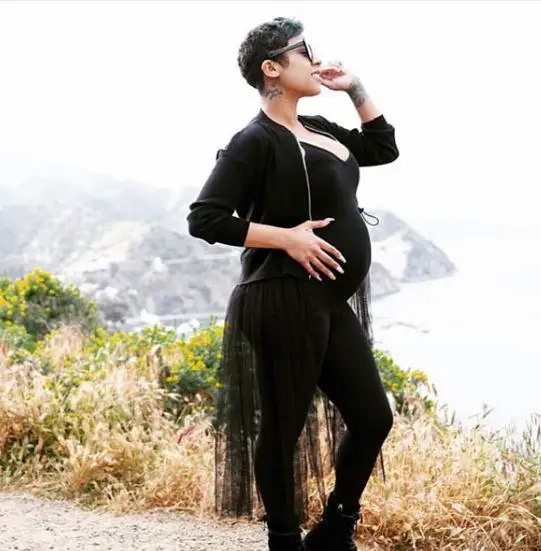 Niko Khale disclosed about Keyshia's pregnancy on 4 May 2019 (Photo: Instagram) 
As of now, the couple savors their happy love life and are keen to welcome their first child soon. 
For Heaven Sent singer Keyshia, it is her second child. Niko's girlfriend already has a son named Daniel Gibson Jr. (born in 2010) from her previous relationship with former NBA player Daniel Booby Gibson. Her former husband Daniel is currently dating Instagram sensation, Sinfony Rosales.
Apart from her estranged relationship with Daniel, Keyshia reportedly dated rapper Birdman but sadly separated due to a violent dispute in 2014.
Also Read: Nathan Andersen Wiki, Age, Height, Job, Wedding, Family, Net Worth
Know About Niko's Net Worth 
Niko Khale garners the immense amount of net worth from his professional career as a musician. As per PayScale, the average salary of the musician is $39,431. He might have garnered the massive fortunes ranging in thousands of dollars. 
The 23 years old musician is known for his famous songs like Look at me, Love, Keep Swimming, Merry Jane, On My Own, and Take It There. Niko started posting his music credits on a social networking website, MySpace since 2005, which led him to the world of mainstream music rhapsodies. 
Formerly known with the stage name, Ace Primo, he switched to his real name because he wanted to set his legacy to his authentic self. 
Besides that, he relishes a relationship with the talented singer, Keyshia Cole, who has an estimated salary of $9.5 million. Keyshia is known for her songs like The Way It Is, Just Like You, and A Different Me, which peaked at No.19, #2 on the Billboard charts respectively.
Discover More: Trippie Redd Wiki: Net Worth, Girlfriend, Real Name
Short Bio 
Niko Khale was born in Washington, DC, in 1995 and lit his birthday candle on 17 October. The birth sign of the 23 years old music artist is Libra. He has a height of 1.7 meters (5 feet and 7 inches).
Niko savors a blissful family life with his parents, who are married for more than two decades.