Filmmaker Noah Baumbach is the talented personality behind accomplished movies like Kicking and Screaming (1995), The Squid and the Whale (2005), Margot at the Wedding (2007), While We're Young (2015), Mr. Jealousy (1998), and Frances Ha (2013). 
His film titled The Squid and the Whale was labeled the year's best by critics groups, including the National Board of Review and the News York Film Critics Circle. 
Noah Baumbach's Bio
Noah was born on 3 September 1969 in New York. He is the son of Georgia Brown- a critic for The Village Voice magazine- and Jonathan Baumbach- who is a novelist as well as a film critic. Noah also has a brother named Nico Baumbach.
Never Miss: Nina Parker Bio: Age, Height, Dating Life & Boyfriend Info
The filmmaker is a graduate of Vassar College. 
Dating Status: Girlfriend
Noah has been in a relationship with filmmaker and movie actress, Greta Gerwig, since 2011.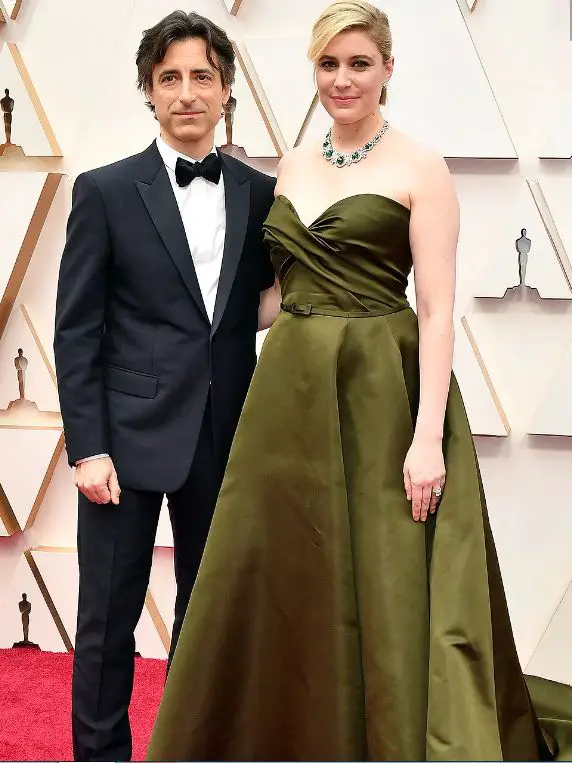 Noah Baumbach with his girlfriend, Greta Gerwig, at the 2020 Academy Awards (Photo: people.com)
The couple first met at the set of Noah's 2010 film Greenberg; however, he had first seen Greta in the 2007 film, Hannah Takes the Stairs. Impressed by her performance, Noah watched out her work and provided her with a role in Greenberg.  
Past Relationship; Ex-Wife
Noah has been divorced from his American actress wife, Jennifer Jason Leigh, since 17 September 2013. They previously got married on 2 September 2005. 
It was Jennifer who filed for divorce in 2010, seven months after the birth of their son Rohmer. She mentioned the reason for the divorce as "irreconcilable differences." However, it took the pair three more years to get the divorce finalized. 
Children: Two Sons From Different Baby Mamas
Noah is a father to two sons: Rohmer Emmanuel Baumbach and Harold Ralph Gerwig Baumbach. Both of his kids have different mothers. 
Another Popular Actor: What's David Charvet Dating Status Now? Personal Life & Net Worth Details
Rohmer is Noah's son from his first wife, Jennifer; he was born on 17 March 2010. Similarly, his second son Harold's mother is Noah's now-girlfriend, Greta. Harold Ralph arrived in 2018. 
Net Worth
As stated by Celebrity Net Worth, Noah Baumbach has a net worth of $16 million, which he earned as an accomplished filmmaker. 
Quick Facts Related To Noah Baumbach
His first film Kicking and Screaming was made in 1995. At the time, he was still in Vassar College. 

Noah and Greta have worked together in the 2012 film, Frances Ha. The film was co-written by the pair and Greta starred in the film while Noah directed. 

Greta was nominated for the Best Actress in a Musical or Comedy for the film Frances Ha in the Golden Globe 2013. 

The 2015 film Mistress America was co-written and co-produced by the pair, Noah and Greta. 

In 2018, Greta won the Best Picture Musical or Comedy Golden Globe for her directorial movie, Lady Bird. 

Both Noah and his girlfriend were nominated for Oscars at the 2020 Academy Awards in February. Noah was nominated for Best Original Screenplay and Best Picture for his Netflix drama, Marriage Story. Likewise, Greta was nominated for the Best Adapted Screenplay and Best Picture for her film, Little Women (2019). 

Noah's ex-wife, Jennufer has appeared in Noah's 2007 drama, Margot at the Wedding.