The person, who has already planned his funeral, Pete Price is now ready to share his plans with the listeners although many of them might take it as a taboo. He has planned his death ceremony as he realized that the life is not forever and all of us have to leave the loved ones behind.
Pete is best known as the host for Pete Price: Unzipped. The show used to be aired every night, but now at his old age, he has decided to decrease his appearance on the radio to Sunday nights.
How Much Is Pete's Net Worth?
Till this date, Pete has been summoning his net worth as a radio host. An average salary of a radio host in the United States is $44,391 per year. With many years of experience and great hosting, he must have accumulated more than an average salary from the show. He has experimented with many jobs before choosing his final career and also has a good educational background as a graduate.
Know More: Robin Roberts Married, Husband, Partner, Gay, Cancer, Salary, Net Worth
Pete had taken the hardest decision of his life in 2017. He with the producer Jonathan Dean created a series "Over My Dead Body," which is a series will be about him planning his funeral.
He knows that many will turn off their radio considering his step as a taboo but will continue it because he does not want to put a burden on his friends. He says we have to leave the world someday, so there is nothing bad with planning it.
Another decision he took together was reducing his hosting from everyday hosting to one night a week. It was also a tough decision as he has been in the industry for 50 years now. It has been a part of his life so instead of retiring he chooses to host on Sunday nights only.
The entertainment and charity works he has done was recognized with the Citizen of Honor at Liverpool. At the age of 72, he got the prestigious award for his love for the city and its people. He said that this honor had inspired him to work harder.
You May Like: Chloe Madeley Boyfriend, Engaged, Royal Wedding, Diet
What Limits Pete From Choosing His Partner?
Pete has always been open about being gay and supported homosexual. He does not buzz about being gay on the radio, but the whole Liverpool knows it.
He identified himself as gay at the young age of 12 but when his mother saw a love letter from a boy he was immediately sent to a mental hospital. In the hospital, he had to go through "aversion therapy" where he was shown pictures of naked men and was injected with an emetic. The therapy was terrifying, and he ended up vomiting and defecating in his bed. When it was too much, he decided to leave the place and be who he is. Since then he never changed his identity.
The event in the past helped him maintain his identity, but it also stopped him from choosing his partner in life. He says he is gay but won't have any partner because he does not want others to go through the same pain as he did in his childhood.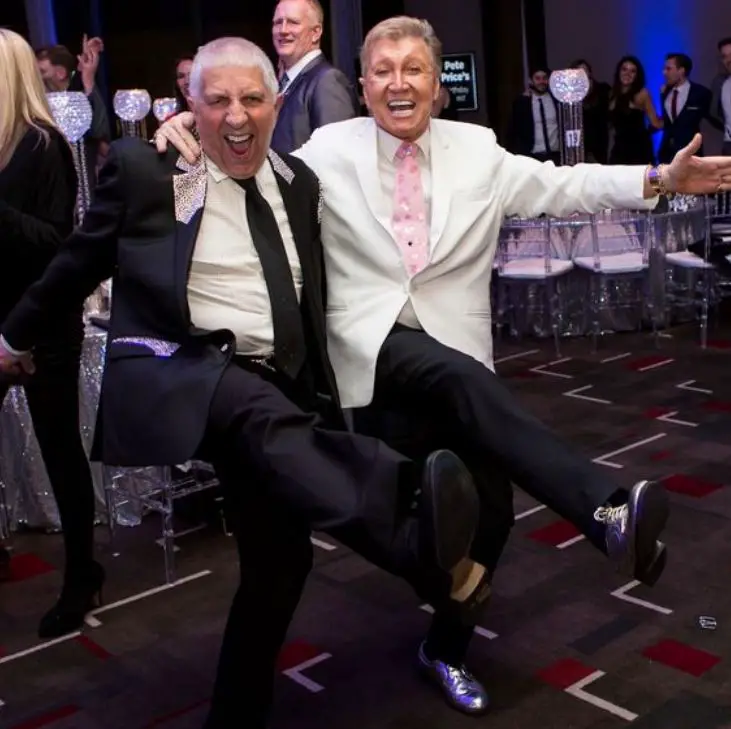 Pete with his best friend (Photo: liverpoolecho.co.uk)
Though he does not have any partner in his life, he had a friend Herbert Howe a.k.a. Herbert of Liverpool in every good and bad situation. The two had a great friendship and were seen dazzling together in many places. They were unstoppable when together. But the day came when Pete had to lose his best friend. After his demise, Pete tweeted on 20th October 2016 as he left the world to reunite with his mother.
See More: Gonzalo Le Batard Wiki, ESPN, Age, Salary, Net Worth, Family
Apart from having a difficult childhood, he shocked the fans when he revealed that he even tried to take his life. He has been through pain, difficulties, and hard times so using his experience he helps people get over the thought of giving up on life through his show. He has also helped to save the life of a boy who was at the edge of giving up on life.
Short Bio
The radio host was born as Peter Lloyd Prince in 1946 and marks his birthday on 25th January. 
As per wiki, his biological mother gave him for adoption when he was three months, so he spent their rest of his life with his foster parents Hilda Sandra Price and David William Lloyd. After the divorce of his adoptive parents, Pete was raised by his mother, Hilda.