Ray William Johnson is a YouTuber, actor, comedian, director, scriptwriter, producer, and rapper. He is popular for his viral commentary series Equals Three and web series Riley Rewind on his self titled YouTube channel.
His channel is one of the most subscribed YouTube channels. He has acquainted massive 9.74 million subscribers.
Ray William Johnson's Wiki
Ray William Johnson was born on 14 August 1981 in Oklahoma City, Ok. He grew up in his birthplace and got enrolled at Norman North High School. He graduated his high school in 1999 and later, attended Columbia University majoring in History to pursue his career as a lawyer. 
Famous YouTuber: Humza Arshad Bio: Parents Background, Ethnicity & Personal Life Details
While in college, he got more manifested towards creative works, as a result, he started his very first YouTube channel (now deleted) with videos and blogs encompassing various subjects. 
Ray's Family
Ray's father passed away in 2015 but he never spent quality time with Ray or the family. His father was an addict and had abandoned the family when Ray was only the age of one. Thereafter, his mother Cindy Kay Robbins, and his maternal grandparents, Earl William Robbins and Dixie Raye Gazaway raised him up in the city.
Gay-Related
Around the year 2012, Ray was accused of demeaning the LGBTQ community via his YouTube vlogs and channel '=3'. Following his act, the LGBTQ supporters were not happy.
Discover: Tanya Burr Divorce With Husband: Net Worth, Weight Loss
He would make videos mimicking the LGBTQ and would try to entertain people. 
Who Is Ray William Dating? His Girlfriend
Ray is dating a music teacher Red Kelly. They first met at Kelly's studio where Ray had joined to learn music.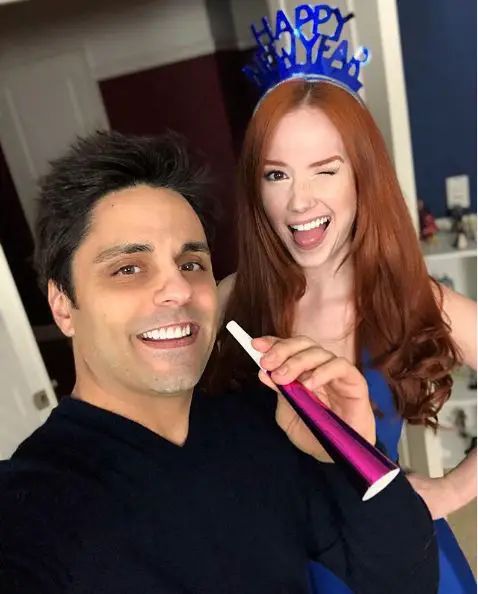 Ray William Johnson with girlfriend Red Kelly on January 2020 (Photo: Ray William Johnson's Instagram) 
Their first song together was on Justin Timberlake's song My Love. 
His Previous Relationships
Before Red Kelly, Rey was in a relationship with filmmaker and actress Anna Akana from 2011-2014. During their relationship, the pair collaborated on many YouTube projects including Riley Rewind. 
Anna is an actress recognized for her role in the 2011 TV series Awkward. 
Interesting Facts About Ray William Johnson 
As per Celebrity Net Worth, Ray William has a net worth of $8 million. He has amassed all his net worth from his YouTube channel Ray William Johnson. His channel has more nearly four billion viewers.

As per industry publication, Ray was listed on top six among the top twenty most-watched videos of the month in February 2011. 

His collaborated channel YourFavoriteMartian was founded in January 2001 and the channel features animated comedy music videos. 

His height is 1.6764 m (5 ft 6 in) and his body weight is substantial. 

 Also, he is known for his collaborated YouTube channel Your Favorite Martian.