Robert Del Naja is a British musician and a member of The Wild Bunch. He is also the founding member of the band called Massive Attack that was formed in 1988.
Furthermore, he was rumored to be the mysterious street artist named Banksy, an anonymous activist, and street artist. The rumors started when Goldie, DJ, accidentally joined Robert's name with Banksy while talking about the anonymous artist.
Robert's Bio, With Age
Robert Del Naja stands at the height of five feet, eight and a half inches (1.74 m).
Another Musician You Might Want To Look Up:- Jon Hill wiki: Age, Ethnicity, Net Worth of Musician Whose Wife is Jaclyn Hill
He was born on 21 January 1965 in Brighton, England, UK.
Robert's Girlfriend?
The Independent, in 2003, mentioned that Robert Del Naja once dedicated one of his songs called Butterfly Caught to his girlfriend named Nancy. Furthermore, the Guardian, in 2008, mentioned that his girlfriend moved in with Robert.
His Net Worth
Robert Del Naja is estimated to have a total net worth of $10 million, according to celebritynetworth.com. 
Career Info
Robert collected his net worth mostly through his band called Massive Attack. The trio band as created in 1988 and released their studio debut album called Blue Lines in the year 1991.
They also released their other albums such as Protection in 1994, Mezzanine in 1998, and 100th Window, which was created in 2003. Their successful singles include Safe from Harm, Teardrop, and Unfinished Sympathy.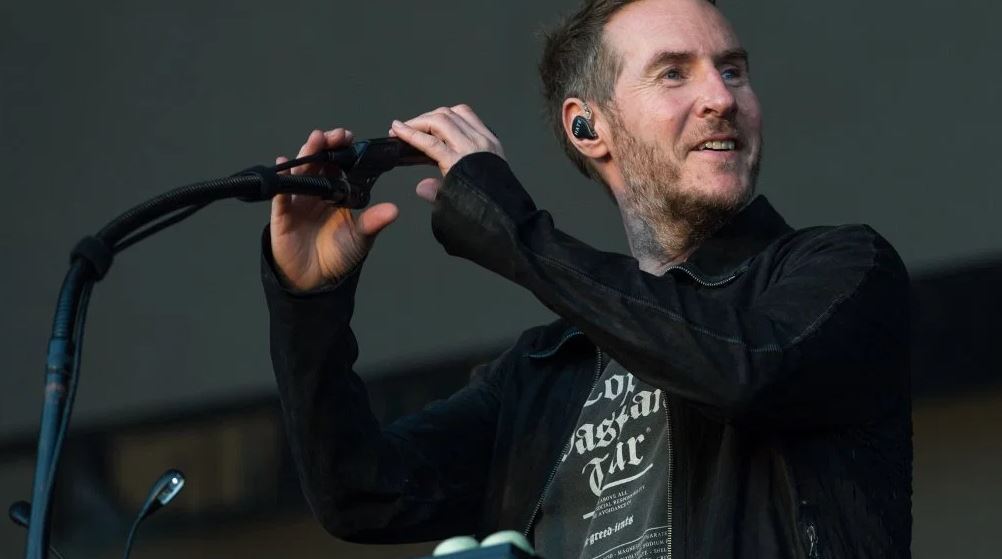 Robert Del Naja performing in one of his concerts (Photo: time.com)
Furthermore, Robert's band is also on tour throughout different countries such as the US, France, and the Netherlands. 
His Interview
In 2019, Robert Del Naja gave an interview about their tour called Mezzaninexxi where his band Massive Attack revived their hit album called Mezzanine. In the interview with The Fader in September 2019, the musician mentioned that the said tour was the band's "most complete show." 
About Interview With Different Star:- Erika Tham Height, Boyfriend, Dating, Interview
There was also another interview with Robert by Dazed in September 2019. The interview mentioned and talked about how Massive Attack embraced new technology.
For instance, the launching of the app called Fantom, that created a live remix of the band's music based on the user's GPS position or their movement.