YouTube star Teaira Walker is prominent for her beauty and fashion contents that she shares on her self titled channel. Also, she shares captivating lookbooks, fashion hauls, house tour videos, and vlogs frequently. 
Teaira is a social media influencer with 827K subscribers on her YouTube channel and 609K followers on her Instagram. 
Teaira Walker's Age And Bio
Teaira was born on 2 July 1994 in Brooklyn, New York. She grew up as one of the eight children of her parents.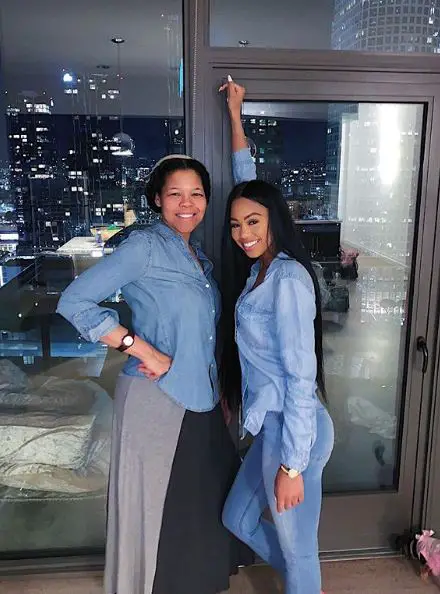 Teaira Walker with her mother on 12 May 2019 (Photo: Teaira Walker's Instagram)
Among her seven siblings, two sets are twins. Meanwhile, her little brother graduated from college in 2018. 
Dating Life Info
In a video titled Chit Chat GRWM| NEW Boyfriend, The Truth about Me!- which was posted on 24 July 2017, Teaira revealed that she had a boyfriend. She also talked about him on her other videos like VLOG: A WEEK WITH MY BOYFRIEND AND I! (2017) and WE MET ON INSTAGRAM! | Q&A (2017). However, Teaira has never revealed the real name or the face of her supposed boyfriend. 
Also A Vlogger: Who Is Jenn Im Husband? Details On Her Married Life & Bio
Instead, she changed his name to Zaddy on her phone contact when she pulled a prank on her boyfriend- which was shown through a July 2017 video called LYRIC PRANK ON BOYFRIEND! (DRAKE "TOO GOOD").
First Meeting With Boyfriend
Teaira revealed via a video on 26 July 2017 that she first met her boyfriend through Instagram. 
Do Not Miss: Safra Catz [CEO Of Oracle] Net Worth In 2020 & Personal Life Now
The YouTuber further mentioned that she was taking time to publicly disclose her boyfriend's identity as she didn't want to invade her partner's privacy.
Facts About Teaira Walker You May Not Know
Popsugar listed Teaira Walker on the #5 spot among the 14 Black Beauty Influencers You Need to Be Following on Instagram. The site described her as the best influencer who can teach her audience how to carry any look flawlessly.  

Teaira joined YouTube on 21 September 2009. However, she started posting videos only in February of 2015.

She has collaborated with acclaimed YouTube star, Alyssa Ashley in a  video titled Bold Makeup Tutorial | Black Lipstick. The video was posted on 2 June 2016 and it has amassed 220K views.