TheRadBrad is an internet personality known for playing popular and latest games; he publishes the walkthroughs of those games on his channel. He is also famous for never being rude or disrespectful and has attracted millions of fans due to his down-to-earth, realistic, and calm natured commentary. 
Brad posted his first video playing Call of Duty: Modern Warfare 2 in April 2010 during his college years and has come a long way establishing himself as a successful social media star. 
TheRadBrad Bio: Age-Real Name
TheRadBrad was born on 10 February 1987 in Atlanta Georgia. His real name is Bradley Colburn. He attended Kennesaw State University between 2008 and 2011 while he graduated with a bachelor's degree in information systems from the university. 
Another YouTube Sensation: Is DeStorm Power Married? Insight His Personal Life & Net Worth
Who Is He Dating??
Previously, he had started featuring a mysterious girl on his Instagram feeds since December 2015. He didn't disclose any information regarding the mysterious beauty and his relationship with her; whether they were just friends or in fact, dating. But, after February 2017, he suddenly stopped posting about her on his social platforms.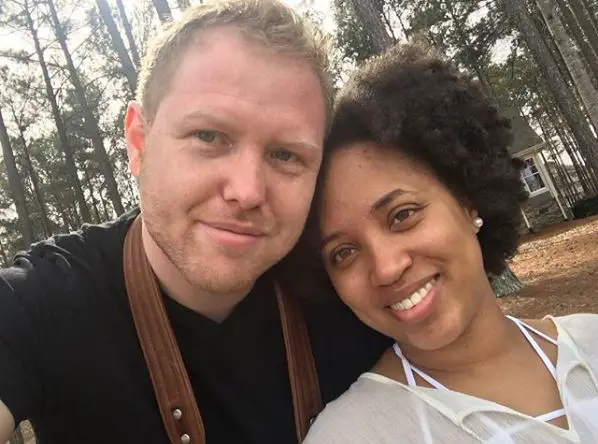 TheRadBrad with a mysterious girl in February 2017 (Source: TheRadBrad's Instagram)
Furthermore, he had mentioned having a girlfriend back in 2011 with whom he wished to do a dual commentary playing Fear 3 together. TheRadBrad had also posted a now-deleted video of him and his girlfriend on a roller coaster in September 2011 on his Facebook account.
Net Worth
His career as an internet sensation as certainly attracted immeasurable fame and relative wealth in his life. According to celebritynetworth.com, TheRadBrad's yearly earnings were estimated to be around $1 million in May 2013.
TheRadBrad has done pretty well in his career as an internet personality. He has successfully garnished over 11 million subscribers on his YouTube channel theRadBrad and more than 130K followers on his Instagram page. He is also a partner with Machinima, a gaming network created by Hugh Hancock in 2000.
Popular: Openly Gay Dylan Geick Bio: Age, Dating Status, Net Worth
In addition to that, his YouTube channel theRadBrad became so successful that he started his own T-shirts line- The Rab Brad T-Shirts where his fans can buy all his products. 
More Facts About TheRadBrad :

TheRadBrad is known for making videos games walkthroughs on his YouTube channel.  
He has also previously worked part-time at Best Buy and decided to do full-time YouTubing after he graduated from college. 
He plays games in his Xbox One, Xbox 360, Playstation 3, Playstation 4 and PC. 
The gamer YouTuber is known for his profane and funny outbursts after he can't beat a level in the game(sometimes even breaking the chairs). 
The games he has played include Fallout 4, The Witcher 3, Halo 5; Guardians, and Star Wars Battlefront. 
He was also deemed as the King of the YouTube Walkthroughs by FMV Magazine. 
On his physical features, he stands at a height of 1.91m (6 feet 3 inches).
Bradley's parents are not together. His mom got married in April 2015. He also has a sister, Alex Hadley in the family.