American TikTok sensation Shea Durazzo never wavers from showering love to his boyfriend. On September 13, 2019, Durazzo uploaded a picture taken with his boyfriend for the first time.
The picture has Disneyland landscape in the background, and Durazzo can be seen kissing his boyfriend's cheek in the cutest way possible. The duo has been very vocal about their identity and carrying their captivating relationship with pride.
Durazzo's Dating Life
Aspiring social media entertainer Shea is a proud gay leading a prosperous dating life with his boyfriend, Ryan Henkel. The dating timeline of this duo dates back to before 2019, and they are still oozing love.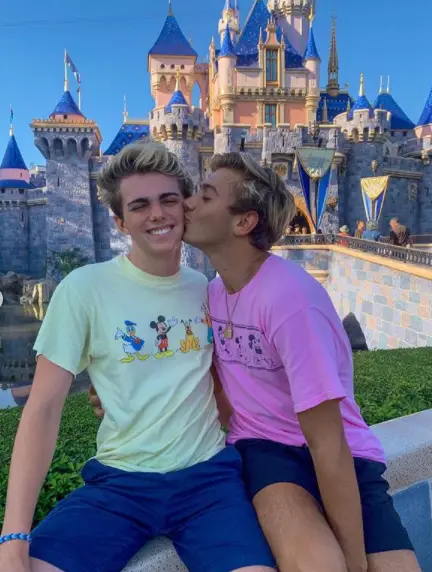 Shea Durazzo and his boyfriend Ryan Henkel in front of Disneyland entrance (Source: Shea's Instagram)
The young TikTok star often tags his love in his videos, and the duo makes most of their videos doing cuddly acts and showcasing nothing but love for each other.
Shea's relationship is admired by his fans all over social media. 
Durazzo's Net Worth
Durazzo is a UCLA graduate who majored in Political Science, World Arts, and Culture's Dance. He currently works as a dance and gymnastics instructor. Besides his occupation, his social skills benefitted him hugely.
The entertainer in his 20s came into the limelight after his videos went viral in TikTok. Durazzo regularly posts videos on his TikTok account and is seen dancing and having fun with his friends.
Along with posting his normal content on his social media, he also does endorsements for various brands.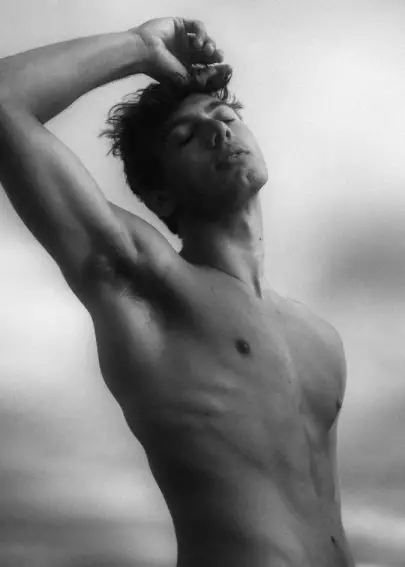 Shea Durazzo posing for The Lonely Avocado (Source: Instagram)
Also, he partners with various social media magazines like The Lonely Avocado to further broaden his engagement with young pop culture enthusiasts. In addition, this social media sensation has a six-figure net worth, allowing him to enjoy quality time with his loved ones. 
A Short Bio 
Shea Durazzo blows birthday candles every year on December 23 and is 21 years old as of 2021. He was born in California, USA, in the year 1999.
He has three siblings, a brother named Robert and two sisters, Nicolette and Natalia. Durazzo's father's name is Robert, who is a CA native.
Durazzo is also related to another TikTok and YouTube fame Brent Rivera. The two TikTok stars are cousin brothers, and they occasionally appear in each other's videos. 
Shea is on his way to reach a broader world of glamour, and his massive following is already acting as a headstart for the rest of his career.