Thomas Markle, Meghan Markle's Father Wiki: Age, Surgery, Family, Jewelers
Updated On: 07 Jun, 2018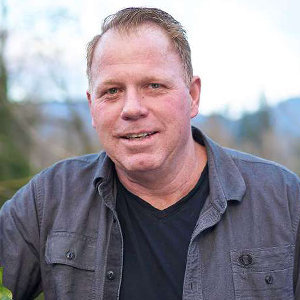 Thomas Markle is known as the father of Meghan Markle, a retired American actress. He has been a headline on the tabloids after he revealed that he would be missing his daughter's wedding ceremony because of his heart surgery. Thomas is also a former television lighting director and has worked on iconic US shows Married with Children and General Hospital. Also, he has won a Daytime Emmy Award on a category of Outstanding Achievement in Lighting Direction for drama series, General Hospital.
How Much Is Thomas Markle's Net Worth?
Thomas summoned prominent part of net worth from his job as lighting director in TV series. He derived his wealth from the famous and long-running TV series General Hospital (1979-1996) working as the lighting director. Thomas worked on few more TV series like Married with Children (1987-1996) and Top of the Heap (1991) as a cinematographer, which helped him increase his fortune. As of now, he is retired from his job as lighting director, so his net worth is decreasing to some extent.
In 2016, Thomas was filed for bankruptcy in charge of debts of $30,000, which is much less than the figure shown for his wife, Doria when she was filed for bankruptcy. Thomas was said to have tax debts of over $50,000.
Thomas's daughter Meghan Markle has accumulated the net worth of $5 Million being American actress, humanitarian, philanthropist, and model.
Thomas Missed Royal Wedding Of Daughter, Meghan Markle
Thomas did not attend the royal wedding of his daughter Meghan Markle. He mentioned his heart surgery was the reason for not attending the wedding. He had surgery at 7:30 a.m on 16 May 2018, three days before Meghan's marriage.
In an interview with TMZ, on 15 May 2018, Thomas said,
"They will go in and clear blockage, repair damage and put a stent where it is needed."
Previously, Thomas reportedly wanted to go to his daughter's wedding after receiving lots of call and texts from his daughter. However, he changed his mind 24hrs after accepting his daughter's proposal to attend the Royal wedding. He said,
'I hate the idea of missing one of the greatest moments in history and walking my daughter down the aisle. Of course, I'd walk her down the aisle. This is a historic moment. I'd like to be a part of history.'
Thomas had a heart attack a week ago, and a doctor told him that he needs immediate surgery as the attack has done severe damage. Also, he blamed his son Thomas for his health troubles.
Meghan's half-brother, Thomas Markle Jr. wrote a letter to Prince Harry saying it's 'not too late' to not marry his sister, Meghan. In the letter, he warned Prince Harry saying that Meghan is not the right woman for him. He further added,
"You and the royal family should put an end to this fake fairytale wedding before it's too late."
A week later, Thomas apologized for his letter, begging Meghan to invite him to her wedding.
Meghan exchanged wedding vows with Prince Harry on Saturday on 19 May 2018. None of the siblings from Meghan's family attended her wedding. Her step-sister, Samantha even had tweeted after her family was snubbed from the wedding. However, Meghan's mother, Doria attended her wedding.
Megan's one of the favorite jewelers, Missoma, Zofia, Birks, and Natalie Marie made fashion predictions for the upcoming big day.
Thomas Watched The Royal Wedding
Though Thomas was unable to walk his daughter down the aisle, he still witnessed her exchanging vows with Prince Harry. Thomas, who is currently in recovery after a heart surgery, saw his daughter's big day from California. In an interview with TMZ, he said how beautiful Meghan looked and even blessed the pair. He stated,
"My baby looks beautiful and she looks very happy. I wish I were there and I wish them all my love and all happiness."
Thomas' Married Life With Doria Ragland
Thomas Markle was married to yoga instructor and social worker Doria Ragland on 23 December 1979. As per The Times Of India, the pair exchanged vows at an Indian temple as Doria, who was then 23 years old, was captivated by alternative religions and yoga. According to Thomas' brother Johnson, his brother and sister-in-law Doria got married at a Self-Realisation Temple at Sunset Boulevard in Los Angeles.
The couple laid their eyes on each other for the first time in late 1970's. After enjoying the marital bliss for some time, the pair later moved to Los Angeles. In 1981, Thomas and his wife, Doria welcomed their daughter Meghan. They were enjoying the moment with an adorable daughter, Meghan. Below is the photo of Thomas with his daughter.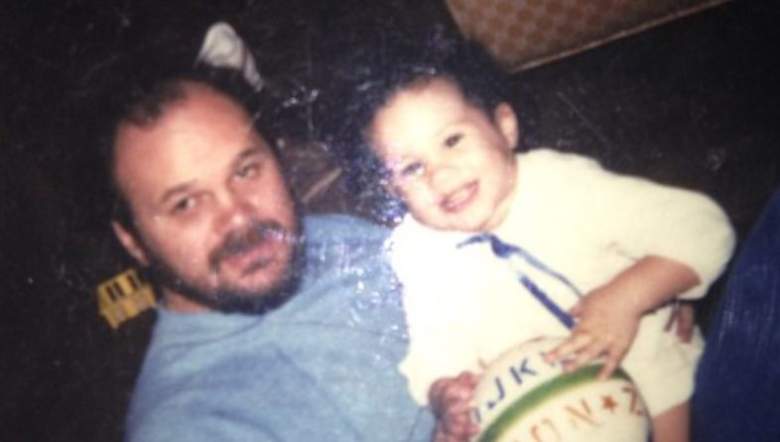 Meghan Markle shares childhood photo with dad, Thomas Markle (Photo: heavy.com)
But as time passed, the couple's sweet relationship turned sour. The pair parted their ways and had divorced in 1988. During that time, Meghan was only six years old.
Previously, Thomas was married to Roslyn A. Loveless, but their relationship didn't last long. With his ex-wife Roslyn, Thomas has two children, Samantha Grant Markle, and Thomas Markle Jr.
Short Bio
Thomas Markle was born to parents, Gordon Arnold Markle and Doris May Rita Sanders in 1945. He holds Caucasian ethnicity and stands at the height of 1.7m (5'' 7'). His real name is Thomas W Markle Sr and is currently of age 73. He is currently residing in the coastal city of Rosarito Beach, Mexico, as per wiki.
---