Jason Anderson received the AMA Horizon Award in 2010 and became a professional motocross racer in 2011 after he obtained over 72 titles in his amateur career with 5 Loretta Lynn titles. As of now, any fan of racing could spot the motocross and supercross' champion, Jason Anderson, after all, he has achieved numerous acclaimed titles and rewards. 
He won the 250 West Region Supercross championship in 2014, and in 2018, he became successful in taking the position of the 450 Supercross Champion.
Jason's Net Worth
Despite the risk, sports are certainly one of the significant professions where the earnings reach a peak. Leaving the uncertainties and focusing on the earnings of professional motorcycle racers, Jason Anderson might have also garnered a considerable amount of income from his career as a motorcycle racer.
The top racers like Valentino Rossi were paid $22 million after breaking the record into the Forbes top 10 motorsports in 2013. Another rider Ryan Villopoto earned $151,540 with a $1million bonus, $100,000 from points schedule, and a $1million championship bonus from Kawasaki for winning the 2013 bike category. Since the net worth of Jason is undisclosed, his earnings can be determined with these above top racers that consume more than seven digits.
Additionally, he reportedly makes $1 million a year from sponsorship and prize money. Not to forget, he has two houses in California. 
On the other side, Jason's contract with the Rockstar Energy Husqvarna Racing team has also extended its agreement to further 2022, which was supposed to expire at the end of 2018. With the extended duration of the contract, there's no doubt that Jason's net worth will also extend. 
However, his journey in the race has not always been favorable. Recently in January 2019, he faced an extreme accident while practicing. The crash led him to broke his arm, ribs, back and collapsed lungs, and a lacerated liver. Sadly, due to this, he couldn't be back in the race for a while.
Dating- Jason's Girlfriend
Looking at Jason's love-life, it is acknowledged that 26-years-old racer, Jason is not only good at his profession but also in handling a relationship concurrently. Indeed, Jason has a girlfriend named Ashley Rowen, whom he has been dating for a long three years.
Jason and his lady love recently celebrated their third anniversary on 15 June 2019. Sharing the intimate shot via Instagram, his sweetheart wished him an anniversary.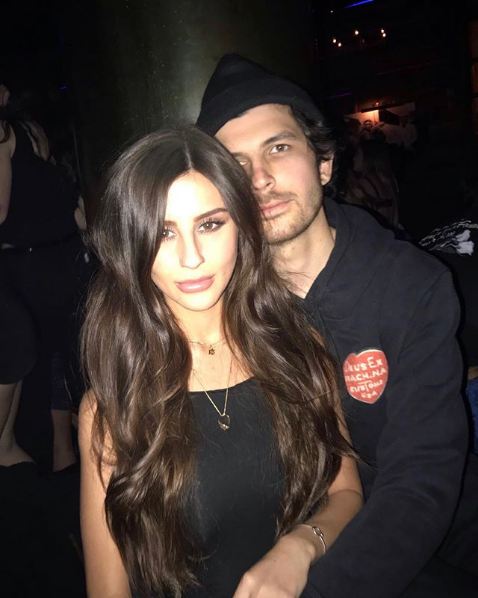 Jason Anderson, with his girlfriend Ashley Rowen, on their third anniversary on 15 June 2019. (Source: Ashley's Instagram)
Although they have come this far, the intimacy between the pair can be transparent in their social media posts. Ashley never fails to show off her champion man and shower him with the love she carries through her Instagram.
Bio, Family & Height
Standing a tall height of 1.89 m (6'2"), racer Jason was born on 17 February 1993 in Santa Fe, NM, to parents Michael Anderson and Darlene. His mother, Darlene, was a teacher like Jason's grandmother. Michael's profession is unrevealed, but his brother (Jason's uncle) was also a motocross racer from whom Jason took courage to be a rider.
Although it was his uncle who encouraged him, he credits his grandfather because he was the one, who first brought him a KTM50 bike on his seventh birthday.