Amanda Ensing is an acclaimed YouTuber best known for her beauty review videos as well as makeup tutorials. She runs her self titled channel which has massive 1.744 million subscribers.
Amanda is also equally popular on other social media like Instagram and Twitter. She is an Instagram star with a gigantic 1.4 million followers and also a Twitter phenomenon with 104K followers. 
Amanda Ensing's Bio
Amanda was born on 4 September 1991 in the United States. As stated by Famous Birthday, she is half Puerto Rican and has two brothers with whom she grew up playing video games.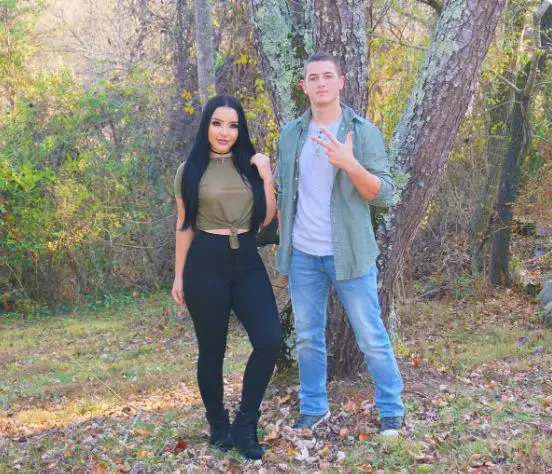 Amanda Ensing with her brother on 24 November 2016 (Photo: Amanda Ensing's Twitter)
Growing up, Amanda also learned piano in the early 1990s.
Her educational background holds a bachelor's degree in political science and business administration.
Amanda Ensing Dating Status Now
Amanda is in a dating relationship with a man named Rafael since 2016. She first met her boyfriend at a Haloween party in 2016 and eventually flourished a love life. It was Rafael with whom Amanda celebrated her first Valentine's day.
Interesting: Toby Turner Bio, Age, Married, Girlfriend, Net Worth & More
Since then,  the pair have been sailing their relationship.  
Accusations
Amanda alleged that the world's youngest billionaire Kylie Jenner had shared the same picture as Amanda. In the picture, Kylie was seen wearing nothing but a giant straw hat on her Instagram on 14 July 2019. The photo was similar to Amanda's picture that she captured and posted a month before on 18 June 2019.
After Kylie shared the image, Amanda was quick to comment on the familiarity of it.
In return, Kylie claimed that she didn't copy Amanda but was rather inspired by Pinterest.
Also A YouTube Star: Is Carl Benjamin Married? Wife, Age, Height & More
Besides Kylie Jenner's case, Amanda was previously stuck in another accusation case. She was accused of copying Skull House Designs' CEO and designer Kelsey Kinsman's designs for her merchandise in 2017. 
Interesting Facts On Amanda
She launched her YouTube channel TheBeauyBox1211 in February 2012. 

She stands at an average height of 1.57 meters (5ft 2 in). 

Amanda is not against botox or cosmetic surgery but has never done it herself.