Dean Graziosi is a New York Times Best Selling Author, TV personality, Investor, Success Coach, and an Entrepreneur. He is the founder of Dean Enterprise, a production company for televison show featuring Dean Graziosi which was established in 2003. He featured nearly for 15 years in the TV show educating the world about real estate.
He has also written books which dominated the real estate book sales. Some of his published works include guides like Think A Little Different and Make Yourself a fortune in Real Estate, Totally Fulfilled: More Money, More Freedom, More Smiles, and Less Stress.
Net Worth
Dean's company Dean Enterprise produces real estate investing material and other high-end products which are served through online advertisements and television. He has led a flourishing career as a real estate educator, TV personality, entrepreneur and author.
Interesting: Akio Toyoda Net Worth, Wife, Ethnicity, Now
He has authored real estate books to inspire and guide people pursuing their career in real estate business. The average salary of a real estate investor is estimated to be around $123,937 per year, and the median of the author is evaluated to be around $22K to $101 K. However, Dean's prestige in the business might extend that margin to some level.
There's no doubt that Dean's successful career has garnished him some immense riches and fame. However, his net worth, as of 2019, is still under review.
Besides, he owns a 16,427 sq/ft mansion in Arizona and 15,006 square foot house at Paradise Valley worth $7 million.
Married, Wife
Dean Graziosi's personal life revolves around his better-half, Lisa Palacios Graziosi. His wife Lisa is a hairstylist, who has been voted as one of the top hairstylists in Arizona for over last ten years.
Concerning the dimensions of their dating history, it is certainly a mystery, but their engagement can be dated to 12 March 2019. In the romantic suburb of Cabo, the hunky author Dean got down on his knees popping the big question towards his beautiful hairstylist girlfriend. And, just like that, she said 'Yes,' and the couple got engaged in a romantic gateway.
Six months after their engagement, they witnessed the big day of nuptials, where they walked on the aisle together and became a husband and wife. Dean and his then-fiance Lisa got married on 22 August 2019 at Villa D'Este in Italy. Lisa can also be seen posting the moment of their big day in the Instagram captions, where the excited bride gushed her love towards her soul mate.
Also Read: Sean Wotherspoon Wiki, Net Worth, Facts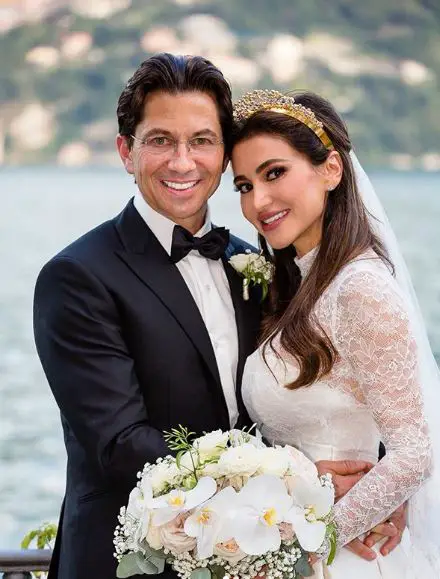 Nuptials Moment: Dean and his wife Lisa on 22 August 2019 (Photo: Instagram)
As of now, the couple is going strong on their married relationship, and recently enjoyed the romantic trip on Fiji. Beaming alongside Dean, Lisa shared the snap of their honeymoon vacation at Namale Resort & Spa during mid-September 2019.
Before Lisa, Dean was married to Jonelle Ward. He has two children from his first marriage, a daughter Breana born in 2006, and a son Brody, born in 2008. Although, it was not specified when they divorced or reason for their seperation.
Family
The real estate guru Dean grew up with his parents, father Paul Graziosi, and mother, Gloria Graziosi. He has an older sister in the family. His parents split when he was three years of age.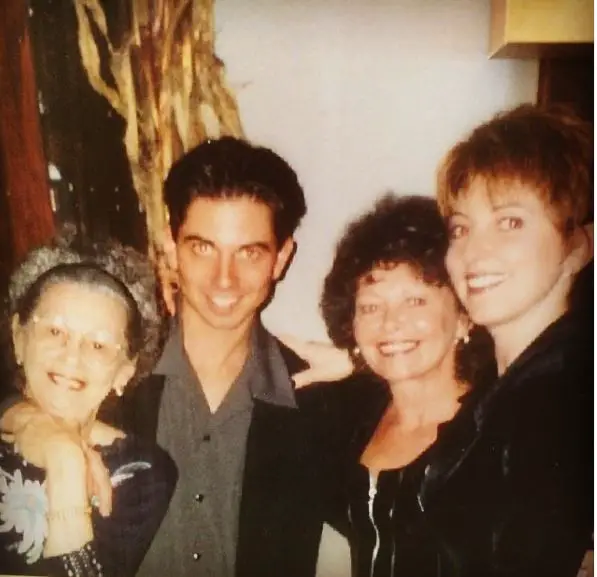 Dean with his mom, sister and grandma (Photo: Instagram)
He grew up with his mother and grandmother after the split of his parents. He moved in with his father at the age of thirteen. His family faced financial problems, and he had to relocate over 20 times by the age of nineteen. His grandma Carmella Fanizzi passed away in 2006.
Wiki(Age), Bio
Dean was born on 20 November 1968 in Marlboro, New York, United States. He is a Marlboro High School graduate. Due to financial problems, he never attended college. On his physical features, the 50-years-old author stands at a modest height.
He closed his first real estate deal before the age of 20. He was involved in buying, fixing, and reselling automobiles during the period. After his first real estate deal, he bought his first run-down apartment with no money down. By then he figured out where his heart was in, and his advanced his investment in real estates and the rest is history.