A gentleman is always rooted in his societal norms and values like Francesco Carrozzini, who married his wife Bee Shaffer for the second time in front of his friends and family in his hometown.
He is the Italian photographer and director known for his charismatic work on music videos like Beyonce's Jealous, and Nicki Minaj's I Lied. He is also known as the son of late Vogue Italia's editor-in-chief, Franca Sozzani.
Beautiful Wife, Second Wedding In Hometown
The Italian photographer shared the wedding vows with Bee Shaffer in his hometown Portofino, Italy in July 2018. He said 'I Do' with his girlfriend-turned-wife Bee Shaffer for the second time in front of his friends and family members. His aunt, Carla Sozzani was also present in the auspicious ceremony.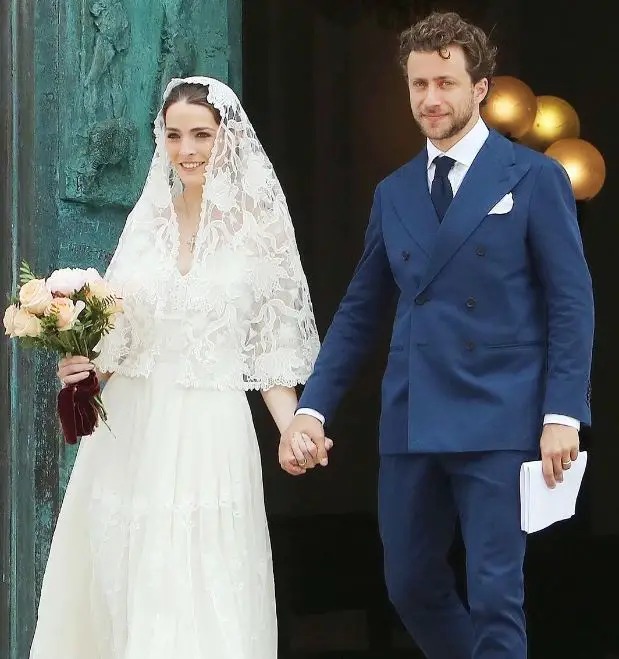 Francesco weds his wife Bee for the second time in Italy (Photo: people.com)
The bride was seen in the beautiful attire of ivory V-neck lace gown and a tea-length skirt with a matching veil. The groom was dressed in a navy suit with brown loafers.
Don't Miss: Georgia May Foote Wiki: Age, Married, Family & More Details
His wife has officially changed her Instagram account name Bee Shaffer to Bee Carrozzini. The pair was seen in the first selfie as a married couple in the Instagram feed posted by Bee.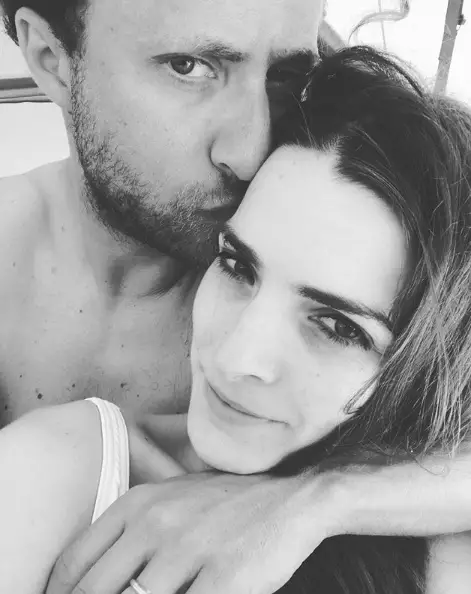 Francesco Carrozzinni and his wife, Bee Carrozzinni on 20 July 2018 (Photo: Instagram)
The newlyweds were looking adorable in the black and white picture. Francesco covered his arms around his partner and shared a kiss on her forehead. Bee recently posted another social media upload of Francesco's 2016 birthday on her Instagram account on 10 September 2018. She described the picture celebration was just-just a fling.
They were previously married on 7th July 2018 at his mother in law's home in Mastic, Long Island. Their first wedding was low-key and devoid of media coverage. The lovebirds were rumored to be dating after she attended the screening of the documentary about his mother, 'France: Chaos & Creation.' They took their romance to the next level by getting engaged in March 2017.
Mysterious Father, Mother Dies At 66
Francesco Carrozzini had a distant relationship with his father. He has not opened up about his dad in details. His mysterious father was a former Club Med and advertising executive. His father was merely present in his life to support and guide him.
As per The New York Times, his father had a relationship with his mother Franca Sozzani while he was still married to another woman. His Italian journalist mother could not disclose the detail of her child's father to her friend that time because of his existing marital status. 
She shared a wedding vows with her mystery partner in 1970. But their partnership became fickle in no time, and they divorced after three months. Francesco was only four years of age when his parents split. She exhaled her last breath on 22 December 2016 at the age of 66 after suffering from long-term illness.
Also, Know: Jasmine Guy Net Worth 2018, Parents, Husband, Daughter
How Much Is Francesco Carrozzini's Net Worth?
Francesco has been deriving his net worth from his profession as a photographer and director. He has collected a fortune by directing music videos for artists like Jay-Z, Beyonce, and Lenny Kravitz. He has also profited by $500,000 by selling his Beverly Hills home.
He blossomed in his career at the early age of 19 while he was still in college. He directed a promo for Italian MTV that time. He has also directed the commercials for renowned brands like Apple and Fiat. The Italian director made his debut feature film in 2016 with his late mother's documentary, France: Chaos and Creation. His mom was a fashion icon, and the annual Franca Sozzani Award in the memory of her mother was presented to American-Mexican actress, Salman Hayek in Venice on 1 Septembers 2018. Francesco had the moment to honor the Desperado actress, which was previously won by Safe actress, Julianne Moore.
Besides acting, Francesco had directed the 2018 short film titled X-Ray Fashion. His virtual reality movie depicts the "harsh reality" of fashion influence on equilibrium development goals of the environment including weather change. Some of his filmography credits include Don't Blink, Wierszalin and 1937.
You Can Also See: Nikohl Boosheri Birthday, Height, Ethnicity- All You Need to Know
The Italian photographer has also benefitted by selling his Beverly Hills home for $5.9 million to HATCHBEAUTY co-founder, Ben Bennett. The luxurious house was designed by Marshall Lewis and sits on 3.8 acres of land. Francesco initially bought the property in 2015 for $5.4 million.
Short Bio
Francesco Carrozzini was born on 9 September 1982 in Monza. Italy. As per wiki, he holds an Italian nationality and belongs to Caucasian ethnicity. He attended the University of California, Los Angeles in 1999 to study films. He later studied philosophy at the University of Milan. The Italian photographer shares his time in Los Angeles and New York City.