Gabriela Bee is a celebrated singer and YouTube star. Besides that, she is also well known as the youngest daughter of the popular Canadian family Eh Bee Family, that get featured on YouTube channel, Eh Bee and Vines. The show, Eh Bee Family is a family-friendly channel that includes vlogs, skits, and challenges. With all these entertainments and dramas, the family has accumulated quite an impressive position in social media. 
Alongside the family show, the members also have garnered huge acclamations and reputations. Among them, the youngest member, Gabriela Bee is prominent as Miss Monkey. Also, she is an aspiring internet sensation who has skill in music and also has done cover songs for both her channel 'Miss Bee' as well as the 'Eh Bee Family' channel. 
Gabriela's Family Details- Eh Bee
Gabriela was born to father Andres Burgos and mother Rosanna Burgos. Her web developer-father is originally from Chile and her mother from Uruguay. She is the youngest member of the family of four; she has a brother named Roberto Burgos in the family.
Star On The Rise: Molly Kate Kestner Bio: From Married Life, Parents To Net Worth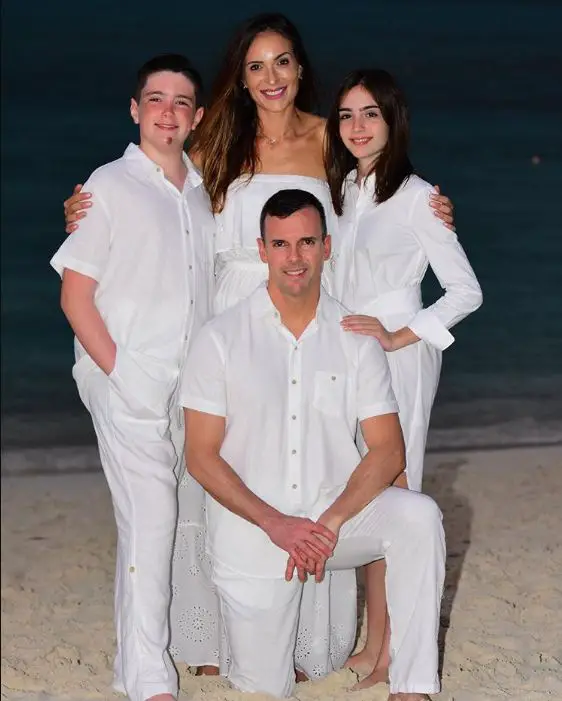 Gabriela Bee with her Eh Bee family(November 2019)(Source:  Eh Bee's Instagram)
Her family has a huge presence in social platforms with 8.85 million subscribers on their channel Eh Bee Family and 1.8 million followers on their Instagram page. They have also done multiple sponsorships for a company like Samsung, Disney, Toyota, Johnson & Johnson, and Pepsi.
Interesting Story: Megan Lee Wiki: Age, Parents, Family Background, Nationality
Later, for their unique content, her family also won the 'Armstrong Vine Award Grand Prize' in 2015. In addition to that, The 'Eh Bee family' was also nominated for the 'Streamy Award' in 2015 and a 'Shorty Award' in 2016.
Career Journey
Gabriela's family first started posting content in 2013 after papa Bee installed the Vine app and fell in love with Vine instantly. Then, Gabriela was only six years old and without a second thought, she also got featured alongside her family in their family's YouTube channel Eh Bee Family.  Eventually, the family started growing more attention and acclamations and later Gabriela jumped onto her musical career by doing cover songs on her solo as well as on her family's YouTube channel. 
YouTube Sensation: Is DeStorm Power Married? Insight His Personal Life & Net Worth
As of now, she has done cover songs like Demi Lovato's  'Let It Go', Clean Bandit's 'Rockabye', Europe's 'The Final Countdown' and 'Rise' by Jonas Blue. Furthermore, she has also released her single and EPs songs like Something More (2018), Dancing by Myself (2019), Feelin' Alright (2019), High Hopes (2019), and many more.   
Tour Dates
The internet star and singer is all set for her tours in the coming grand year 2020. She is going to kick start her tour from Austria in June following her route throughout Germany--Czech Republic-- the Netherlands in June and finally landing at London in July where she will conclude her tour at Wembley Arena on 5 July 2020.
More Facts About Gabriela:
Gabriela celebrates her birthday on 9 September. She was born in 2006 in Ontario, Canada. 
Her family created the YouTube channel 'Eh Bee Family' on 21 June 2013.
In her family YouTube channel among the 'Eh Bee' fans,  her father is known as Mr. Bee, her mother as Mama Bee, her brother as Mr. Monkey and she is known as Miss Monkey. 
'Eh Bee' received its first-ever YouTube play button after reaching over 100K subscribers in 2015.
Gabriela is good at juggling time between school, video-shooting and touring; her teachers are flexible giving her homework while she is on tour and her mother helps her with her schoolwork. 
Her personal YouTube channel 'Miss Bee' has 1.25 million and her Instagram page 'gabrielabee' has over 562K followers. 
She has launched her online merch via 'Teespring' where her fans can buy hoodies and T-shirts.