Emmy Award-winning host MJ Acosta got married to the love of her life, David Ruiz, in 2020 amid the pandemic. The long-term partners decided to elope as they had rescheduled their wedding multiple times. Ruiz, a US marine, proposed MJ during the Superbowl weekend, the someplace where they had first met.
The Wedding
The couple tied the holy knot in Los Cabos, Mexico, one of the pair's favorite go-to spots, as MJ said earlier. "I can't picture having done it anywhere else," says Acosta. Due to the restrictions caused by the ongoing pandemic, there was almost no one to attend the wedding. However, as soon as the rituals were done, they rushed to meet their friends and close ones virtually via video calls. Also, they set an exemplary deed by not registering for gifts; instead, they said they were searching for local charitable organizations. Acosta said, "We are researching local organizations that help Black and Brown communities. We'll accept donations instead of gifts." We wish the pair everlasting happiness and joy.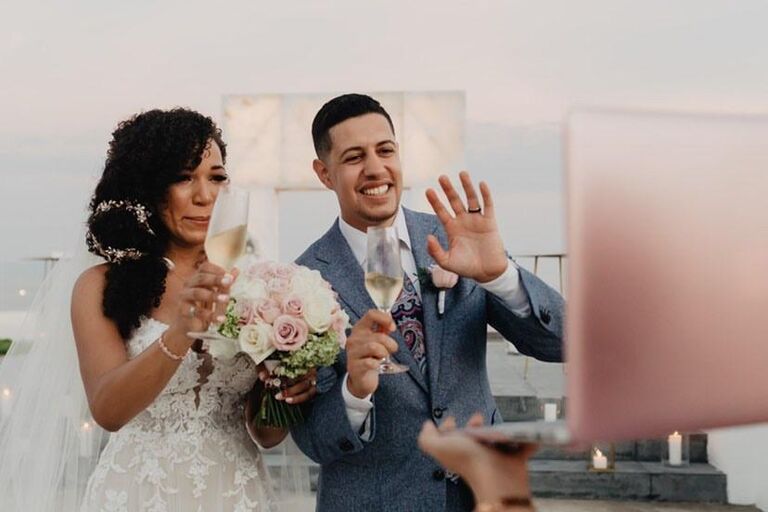 MJ Acosta and her husband, David Ruiz. (Photo: MJ`s Instagram)
You May Like: Rick Williams [6ABC], Wiki, Age, Wife, Salary
Family Background
MJ was born to her mother, Maria Acosta, and a father who is a former professional basketball player from the Dominican Republic. He played in the optimist league, and she witnessed her father's play from a young age, which explains her love for the sports sector.
Also Read: Sue Serio Wiki, Age, Husband, Salary
The New York native also has three siblings: one brother, Fernando Manuel, and two sisters, Marlin Acosta and Evelina Acosta. She belongs to the African and Latina ethnicity. Though there aren't many details about her family, she frequently features her family members on her social platforms.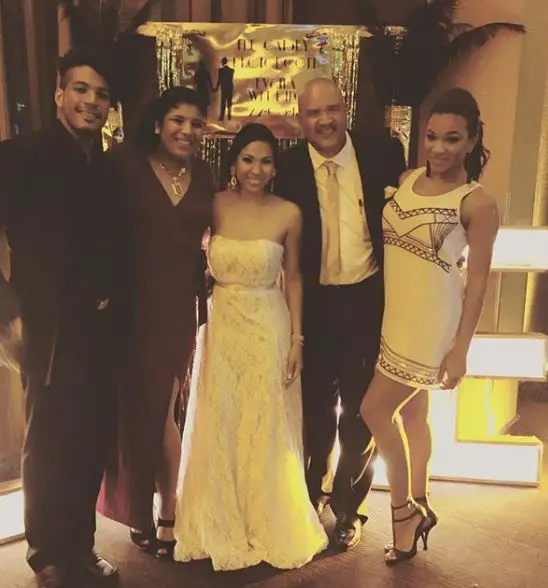 MJ and her family (Photo: Instagram)
The NFL reporter is also a philanthropist actively involved with national, local, and national organizations like; Best Buddies, Wounded Warrior Project, and Susan G. Koononn's Race for the Cure.
Net Worth
The average salary of a sports anchor in the San Fransico area is $56,288 per year. There is no doubt that the sports anchor has attracted enormous wealth from her involvement as an anchor/ reporter in the sports sector. However, as of 2020, her net worth might be more than a million dollars. 
For her, sports is not just an activity; she has a connection with it as her father was also a sportsperson. Her father played the pro level in the Dominican Republic when he was in college.  
Wiki (Age), & Bio
MJ, born as Marjorie "MJ" Acosta in the year 1984, celebrates her birthday on 20 November. As she grew up in New York City, her nationality is American. MJ was fond of sports at a young age. She was raised in Washington  Heights, Manhattan, in NYC. Her love for sports grew even bigger after she moved to Miami, Florida.  
Don't Miss: Nydia Han Wiki, Age, Husband, Salary
The 34-years-old NFL reporter attended Sunset High School in Kendall and graduated with a Bachelor's Degree in Broadcasting from Barry University. She was also the University of Miami Hurricanette Dancer from 2002 to 2005.
MJ was also a cheerleader for the Miami Dolphins for the 2012-2013 season and enjoyed the game up close from the sidelines. She has a tall build on physical attributes, with almost her height touching 6 feet margin and modest weight.