In the today era, moving on from a failed affair has become nothing less than walking in the park. While the businessman, David Beador started dating a DIY blogger less than three months of divorce, reality star Shannon Beador, ex-wife of David Beador, also has started dating. 
Shannon Beador rose to the fame as being the reality television star after she appeared on the reality series, Real Housewives of Orange County.
Divorce Finalized
The Real Housewives of Orange County star, Shannon Beador, and her ex-husband, David Beador finalized their divorce after one and a half-decade of their relationship. The ex-couple attended a private settlement in court on 24 April 2019 concluding about a year and a half of contentious divorce drama between Shannon and David. 
The mother of three children shared the court hearing on Instagram where she wrote; "A tough day that ended in celebration and I ran into this friend..." 
As per the sources, David stepped back in their relationship, and the couple separated amicably best for the kids and parenting. Also, Shannon was awarded the joint legal and physical custody of their kids along with $22,500 per month as a temporary child and spousal support.
New Boyfriend?
Back in July 2019, Shannon Beader started dating her new boyfriend, Scot Matteson. As revealed by the sources, the couple was spotted tripping to New York and also meeting each other's children. Shannon first met Scot through her friend, and later their bond turned out to be a romantic one. 
However, the news of Shannons' recent love life flaunted on media in July 2019. Despite her romantic fling with Scot, she moved onto another relationship with John Janssen. The story of their romance swirled after Shannon's co-star Tamra Judge shared a sweet photo of the couple kissing.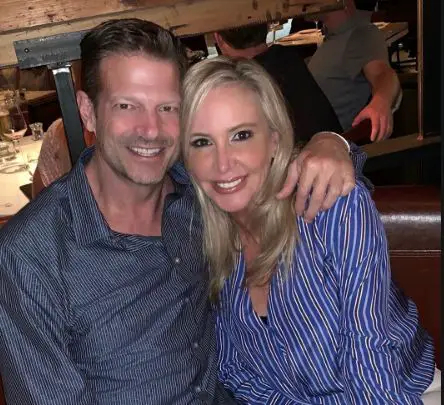 Shannon Beader with her new boyfriend, John Janssen (Photo: Us Weekly)
Similarly, her updates included her Instagram Story showcasing their intimacy. The couple was spotted cuddling at the California restaurant Trevor's at the Tracks. 
What's Shannon Beador's Net Worth?
Shannon Beador has the net worth of $20 Million. She derived the net worth from her career as a reality television star. She generated the revenue appearing as the cast member of "The Real Housewives of Orange County."   She is reportedly receiving $30,000 per month for the child and spousal support after she divorced her husband, David Beador.  She gets alimony of $12,000 a month in child support and $18,000 per month in spousal support. 
Also Read: LisaRaye McCoy Age, Married, Gay, Daughter, Parents
Shannon sold her eco-friendly Crystal Cove house for $9 million in 2016 which was previously on sale for $16 million. In December 2013, she appeared as a cast member of "The Real Housewives of Orange County" throughout its ninth season.
Shannon Beador Finds'New Identity' After Divorce; Back Into Dating Market
David Beador and Shannon Beador, who were married for 17 years, filed for divorce in December 2017. They announced their separation in October 2017.
After seven months of her divorce with her then-husband, David, Shannon was spotted in the Monday night's episode of Watch What Happens Live With Andy Cohen on 16 July 2018. In the show, she spoke about her post-relationship and gushed about her life after divorce. She revealed that she didn't sign a prenuptial agreement. However, Tamra Judge added that Shannon is getting alimony.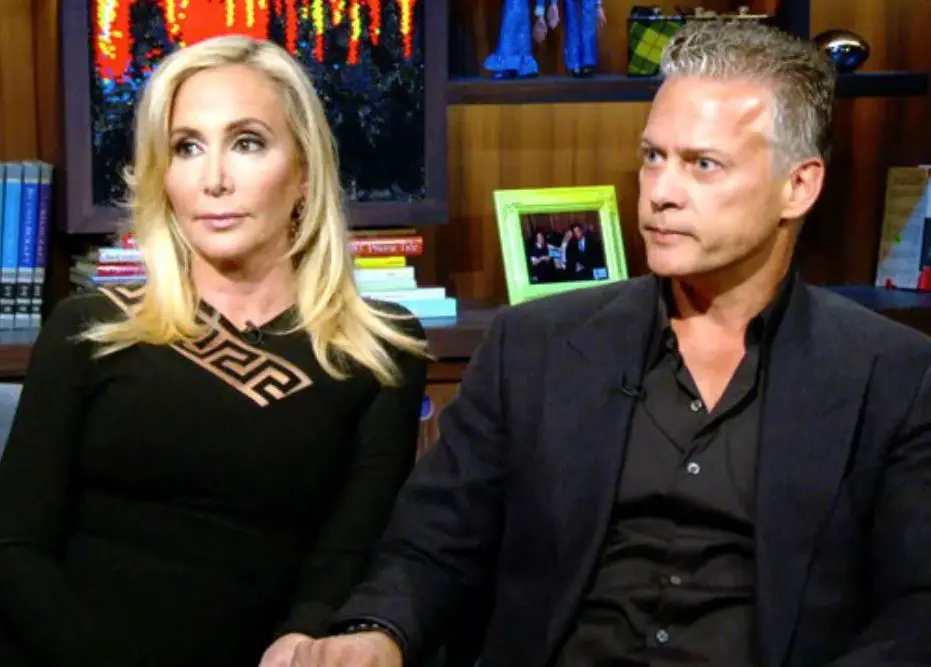 Shannon Beador divorce with David Beador (Photo: celebrityinsider.org)
Shannon Beador also revealed that she was well known about David's affair with a new lady named Lesley Cook, who was dating David since their divorce proceeding. She even didn't hesitate to confirm that her then-husband David is still with his girlfriend.
Though she hasn't met David's new girlfriend, she told that her daughters Sophie, Stella, and Adeline already had met her. Also, she explained that her older daughters Sophie met her for the first time on 17 July. Shannon Beador's ex-husband has been dating Lesley since December 2017 and met during SoulCycle class.
While David already has moved on from his past affair, Shannon herself has started to date now. On 16 July 2018, on the season 13 premiere of The Real Housewives of Orange County, Shannon removed her wedding ring. She said that the removal of her wedding was hard physically and emotionally. 
You May Like This: Alix Kendall Wiki, Age, Husband, Family
With an interview with E! News, she revealed that she stayed home for the first six months after her breakup and went through the pain. Also, Shannon spoke she was lonely at that time. However, with the interviewer, she said that she now wanted to stand on her own feet. She also revealed that she had been on a couple of dates. 
As per etonline.com, Shannon even went on dating. She said,
"I did date one person, it didn't work out, but I'm open to dating. I'm excited about it. It's kind of fun."
Shannon Beador's Family
Shannon Beador has an attachment to her father, who is now 89 years old. On occasion of her father's birthday on 20 March 2018, she Instagrammed a photo of her dad with 89th birthday wishes.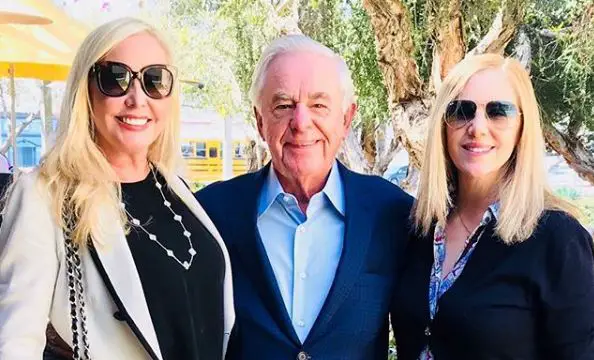 Shannon celebrates her father's 89th birthday on 20 March 2018 (Photo: Instagram)
Shannon also has an amazing mom and mentioned her mom as an absolute jokester. Also, she loves her fantastic mother's advice and likes to go through her perspective.
Short Bio
A native of Southern California, Shannon Beador was born on 25 March 1964. Shannon stands at a height of 1.72 meters (5' 8") and has a body measurement of 37-29-38 inches. Shannon holds an American nationality and belongs to white ethnicity.