Even though youths are naturally good, sometimes, the rotten kingdom of the high school and college students filled with persona non grata and egoism sets the young mind to become an outcast. YouTube beauty and fashion guru You experienced the bogus and toxic friends since the time she arrived at the middle school.
When Sydney remained outcast, she never gave up and stayed focused on her YouTube channel with the full support from her parents. Although she has a sad story related to high school and college, she has won millions of heart and made people laugh through her YouTube prank videos.
Optical Store Owner Father, Nurse Mother; Two Siblings In Family
Sydney's father, who goes by the name of 'zazmeister' on Instagram, owns the optical store and sells contact lenses. Her mother, Barbara Parpusky is a nurse. At the age of three, Sydney's parents decided to put her towards a gymnastics class.
In her family, she has two brothers named Ryan Parpusky and Ashton Parpusky. Ryan is a few years older than her whereas Ashton is her little brother. Her elder brother Ryan is a prankster and has pulled several pranks towards his parents.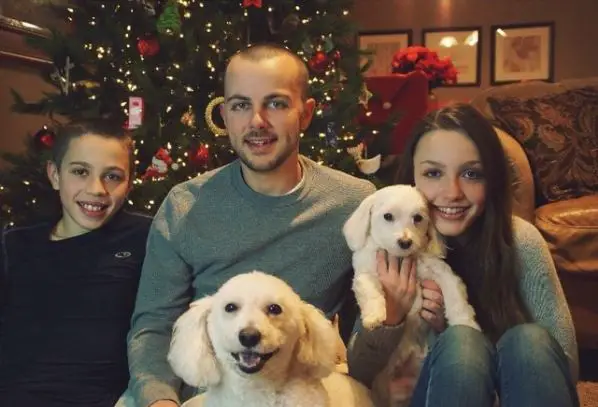 Sydney Serena with her brothers, Ryan Parpusky and Ashton Purpusky in a picture published on 8 December 2014 (Photo: Instagram)
She and her younger brother Ashton got along well, and the siblings like to spend their time together. He has also starred in several videos of his elder sister. When the YouTube beauty and fashion guru and her little brother were not in school, they would spend their time with their grandparents.
You Don't Want To Miss: Monica Rose Wiki: Age, Daughter, Stylist
Sydney also used to hang around her cousin named Torie and used to play swing set with her. Her favorite memory with her grandparents is a tea party she had with her grandmother. The siblings used to have snacks in their grandparents' house when they were little.
Enjoyed Elementary School; Hated High School And College
After Sydney started to grow up, her parents decided to send her to an elementary school. The YouTube star became nervous at first and was set to miss her enjoyment with her grandparents when she enrolled in the new domain of education. 
However, after Sydney went to the school, she enjoyed her time with her friends and became best friend with Sarah. During middle school, she felt like an outcast but made some friends.
At the age of 14, Sarah wanted to open her YouTube channel and asked permission from her parents. They became supportive, and she began a channel titled 'BeautyBySyd,' and coincidentally she joined YouTube on her birthday, i.e., on the 4th of July. 
See Also: Nia Franklin Wiki, Age, Personal Life, Family | Miss America 2019 Facts
While in school, she didn't let her friends know about her YouTube channel and kept it a secret. After she arrived at high school, she hated the popularity concept and felt like she didn't belong there. According to Sydney, her high school was a 'fake environment and the students surrounded by negative energy.' She didn't bother to make any boyfriend and remained focused on her YouTube providing fashion and beauty tips. 
When the YouTuber joined college, she felt discouraged due to fake friends and decided to shift towards her YouTube channel. However, she managed to make Rachel and April her best buddies in college, who hang out with her until the end. After she graduated from the college, she took her Instagram to share her graduation picture on 12 May 2018.
Short Bio
Sydney Serena, whose real name is Sydney Serena Parupsky, was born on 4 July 2000 in Minnesota. At the age of 14, the beauty and fashion guru opened her YouTube channel called BeautyBySyd and posted a video titled 'Channel intro.'
Read Also: Michele Weaver Wiki, Age, Husband, Parents | 'Love Is___' Star(Nuri) Facts
Her pranks videos have amassed millions of views, and her most famous video includes 'Funny Pranks You Need to Try!' and '8 Mascara Hacks You Need To Know!.' Sydney stands at the height of 1.59 m (5 feet 2½ inches) and carries American nationality. As per wiki, her video titled 'Pranks to Pull on Your TEACHERS!!' has over 17 million views.