Ruth Negga Husband, Dating, Parents- Everything You Need to Know
Updated On: 12 Jul, 2018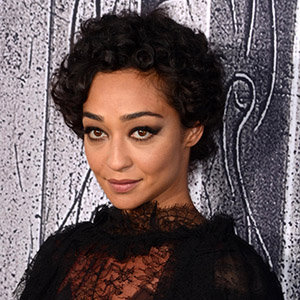 Ruth Negga is an Ethiopian-Irish actress famously known for her movie Loving (2016). She picked up an Oscars nomination for Best Actress for her role in Loving. She also earned a nomination for Best Performance by an Actress in a Motion Picture in the Golden Globes in late 2016 for her role in Loving.
The 36-year-old made her breakthrough from movie Breakfast in Pluto (2005). After the success of the Jeff Nichols' directorial 2016 British-American biographical romantic drama, Loving, she became very famous. Here's everything you need to know about her:
Break-up after Dating Boyfriend Dominic Copper For Eight Years
Ruth Negga and English actor Dominic Cooper broke up after eight years of dating in 2018.
The couple met on the stage during the production of Phèdre in 2009. After that, the duo worked together in a number of movies like Warcraft; and Breakfast on Pluto.
During their time together, they showed great chemistry while working together onscreen. However, the pair remained very private and rarely appeared together in public.
After their split, the pair remained co-stars for the third season of American Series Preacher (2016-Present).
Talks Getting Married When Dating Dominic Copper
Ruth sat down with The edit in July 2017, and discussed her acting career and starting a family:
"By the time you're in a great relationship, it's like, oh, I'm 35. S***. So there is part of your thinking that is: 'Do I want kids? When? If? How? It's there, all the time, preoccupying me. And that's not being an actor, it's being a woman."
During the time of the interview, she was in a long-term relationship (2009-2018) with English actor Dominic. As she was getting older, the thoughts of settling down and starting a family always came to her mind. Ruth wanted to have a married life with him as her husband. However, things didn't quite work out as the famous actress hoped.
Loses Father During Parents' Unwilling Split
Born to an Irish mother and an Ethiopian father, Ruth lived in Africa until she was four. Her mom used to work as a nurse, and her dad was a doctor. Due to safety concerns, her mother decided to take her back to Ireland.
Her father had not been allowed to leave Ethiopia with his family, but intended to follow them to their new life in Ireland as soon as he could. However, they never saw each other again. When she was seven, her father died in a car accident.
Interview After 2017 Oscars Nomination For Loving
After a decade of silent glory and excellence in her art, Ruth became famous after her performance in Loving.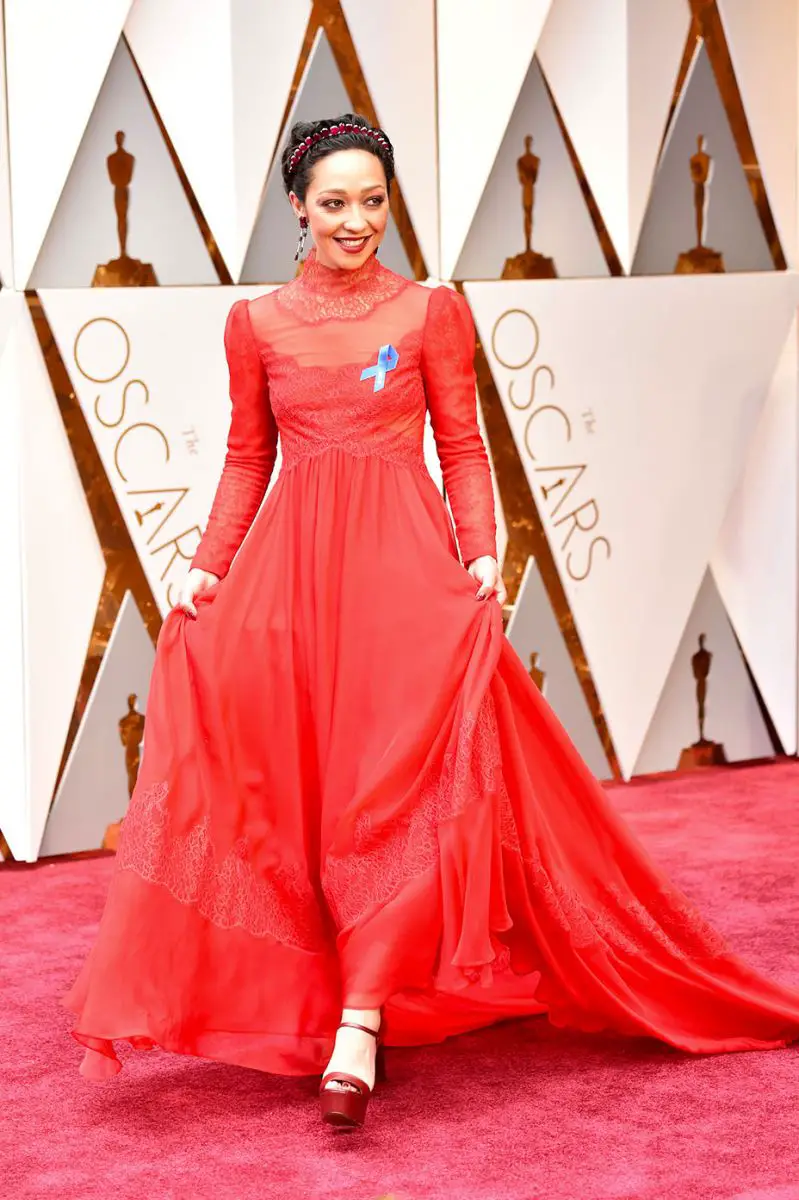 Ruth Negga attends 89th Academy Awards in 2017 (Photo: Frazer Harrison/ Getty Images)
On 29th January 2017, speaking to The Guardian, she spoke about the film that got her the Oscars nomination.
"Loving was a very special film. There are films that really, really land on you and mark you and I think this is one of those films for me."
Loving was a biographical movie (based on the famous case of Loving v. Virginia) about the interracial couple, Mildred Loving & Richard Loving, who got married in the state of Virginia when interracial marriage was illegal. The movie follows their struggle and how they triumphed it.
Ruth portrayed the lead character Milfred in the critically acclaimed movie. She was very proud of her achievement, which stands as a trademark in her career.
---